Mini Website Creation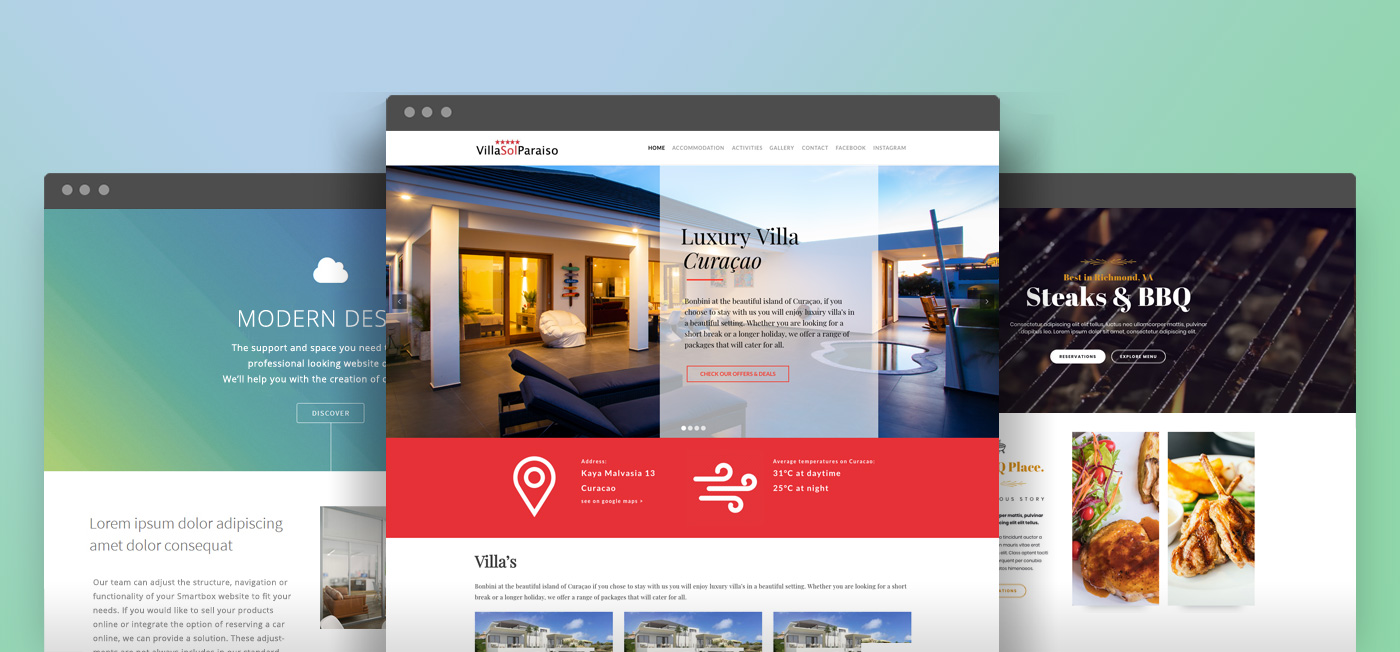 Get Online within No Time!
Not everybody has the time or resources to build a website with all the information about what they offer. Especially for this group of people and organizations Curalink has developed the concept of having a "Profile Page".

Your page will be designed in cooperation with you so that it projects your unique style (identity) and gives an overview of your services and products. We will update your page every 6 months without extra charge. It's possible for a small extra fee to use a domain-name pointing to your Profile Page too.

Choose from our modern and effective page-templates to setup your page. Next we fill your page with the right information for you. If you don't have texts or photos we can provide those for you.

Be assured that we will have your mini-website online within days!
Prices start at Ang. 45,- per month! (based on year plan)
Temporary introduction Offer = NO SETUP FEES!




Want to receive more information about Profile Page creation, contact us via the form on the right (on mobile below). We'll send you our information leaflet.
You can also send us a WhatsApp message or give us a call anytime!
Contact Info
Green Media
Kaya Andante 10
Willemstad, Curacao
Phone
+5999 695-0511
SUBMIT YOUR INFORMATION
Curalink will index all relevant information about the island Curacao. We only place information about local organizations, news and events.
ADVERTISE WITH US
Learn about our advertisement opportunities! We have many types of promotional banners and business overviews so every business can get the right exposure.