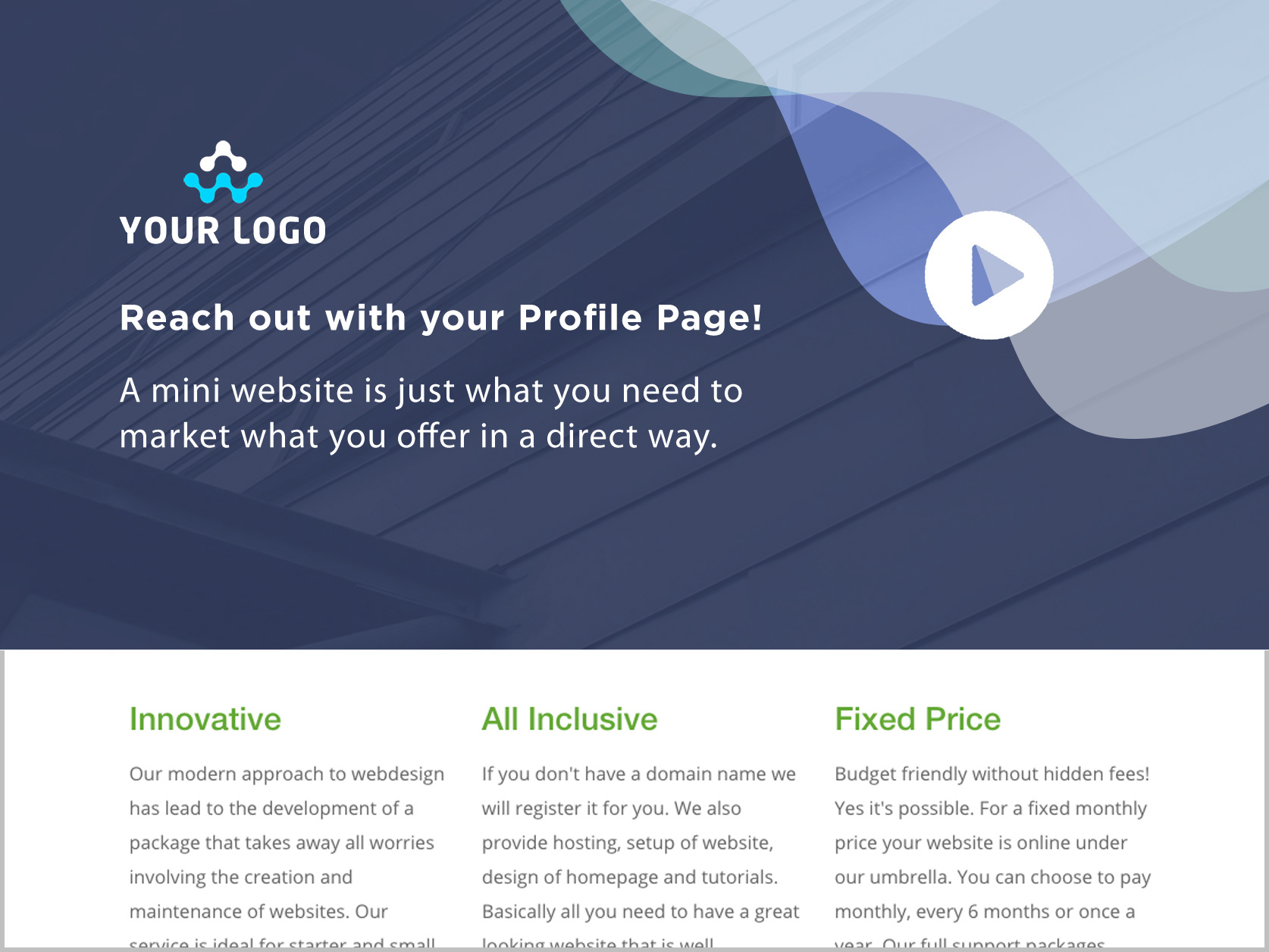 Need a website? Don't have a big budget? Check out our Profile Pages!
Website Design Agencies in Curacao
Curaçao is a stunning Caribbean island with a booming economy and expanding digital industry. As a result, the island is home to a variety of web design firms that can assist both corporations and private persons in developing attractive and useful websites.
There are a few things to think about while selecting a Curaçao web design company:
• The webdesign agency's background. How long has the company been in operation? What sort of exposure to companies like yours do they have?
• The portfolio of the webdesign agency. Look at the websites they've already created. Do they accurately represent your niche and your style?
• The agency's method of communication. How simple is it to get a hold of them? Do they answer your inquiries?
Whatever your requirements, a web design company in Curaçao is sure to be able to assist you in building a website that achieves your objectives.
What to Take Into Account When Looking for a Web Designer
You should bear in mind the following additional considerations when looking for a web designer in addition to the ones already mentioned:
• Verify that the site designer is knowledgeable about your sector. The web designer needs to have prior experience working with companies in your industry in order to fully comprehend your unique requirements.
• Inquire about the web designer's methodology. How do they interact with customers? How do they interact? How do they make sure the result lives up to your expectations?
• Have everything documented. After selecting a web designer, make sure to obtain everything in writing, including the project's scope, price, and schedule. This will assist in preventing any misconceptions later on.
Keep in mind that there is a difference between web design and web development. Web design focuses more on the marketing side of developing a website. Web designers are familiar with branding, marketing strategies, house styles and layouts. They therefore focus more on the visual presentation of your online presence. Web developers have a more IT or programmer background. For them, the operation and code behind the website is of greater importance. The websites they develop are often database driven, which means that data from visitors is processed. these types of websites are therefore often more complex and therefore cost more money for creation and maintenance. Larger web design agencies offer both. Their team consists of designers and developers so that your website looks good and is easy to use. In addition, they can develop more complex database driven programs.
WordPress: Why Use It?
Over 40% of websites on the internet are powered by the well-liked content management system (CMS) WordPress. It's a fantastic option for organizations and people of all sizes since it's simple to use, adaptable, and secure.
Here are some justifications for using WordPress:
Easy: WordPress is a simple-to-use content management system (CMS) that doesn't require any coding knowledge. With the help of the drag-and-drop interface, you can simply design and manage your website.
Flexible: WordPress is extremely flexible and can be used to build any kind of website, from a basic blog to an online store. To increase the functionality of your website, there are several free and paid themes and plugins accessible.
Secure: WordPress receives frequent security patch updates to guard your website against malware and other threats.
How Popular WordPress Is
WordPress is so well-liked because it provides a wonderful balance of usability, adaptability, and security. It's the ideal option for all sizes of companies and people who want to build a website that looks professional without investing a lot of time or money.
The following are a few elements that support WordPress' appeal:
Free and open source: The code of WordPress is open source, allowing anybody to contribute to its development. It is also free to download and use.
Large user base: WordPress has a sizable and vibrant user and developer base that consistently produces fresh themes, plugins, and resources.
SEO Friendly: WordPress websites are typically search engine friendly, which increases the likelihood that they will rank highly in search engine results pages (SERPs).
WordPress is a fantastic option if you're searching for a CMS that is simple to use, adaptable, safe, and well-liked. With WordPress, you can build a website that looks professional without investing a lot of time or money.
For more information about benefits using WordPress you can read the article from GreenLine created by Derek Durgaram.