RESTAURANTS CURACAO
EDITORS SELECTION
EDITORS SELECTION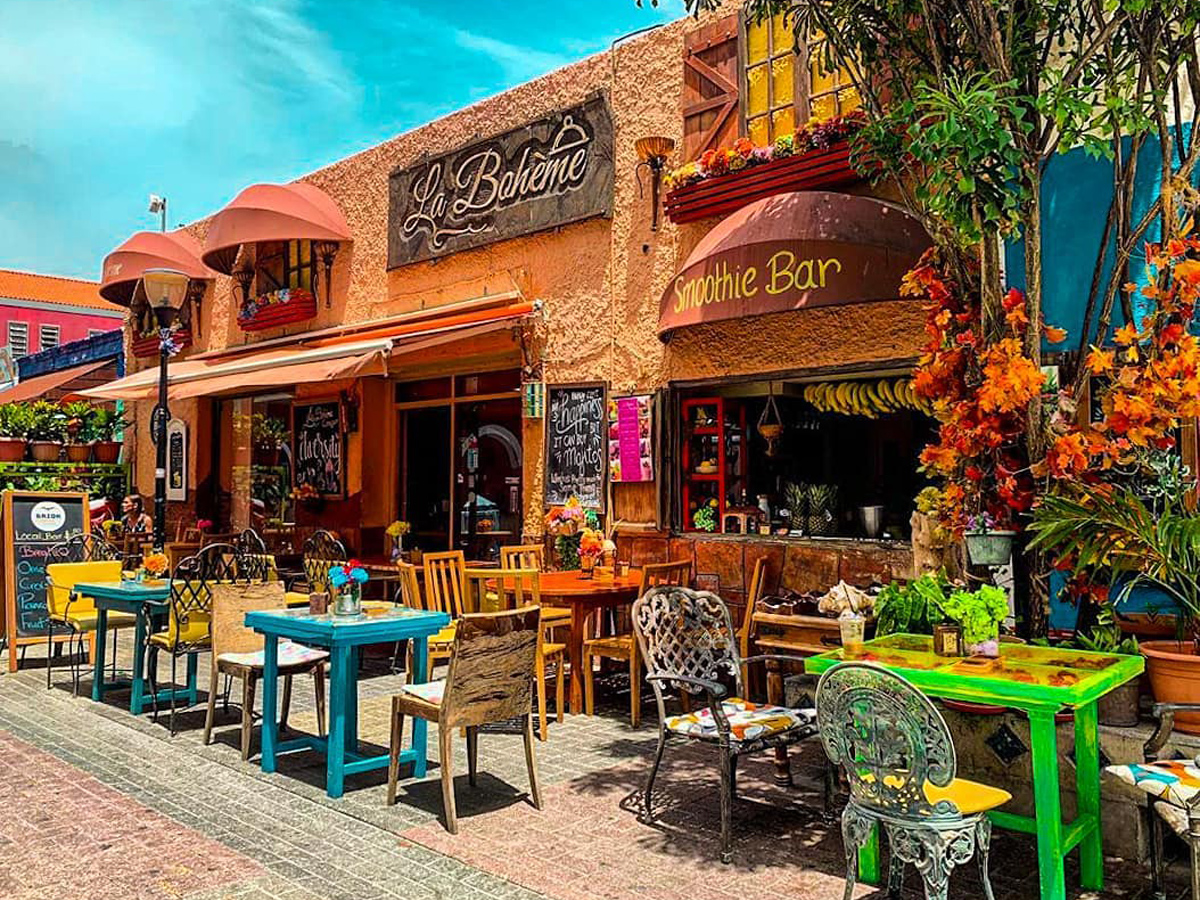 La Boheme
International dishes
Columbusstraat 4, Punda
456-6875
La Bohème, a cafe and restaurant in Willemstad, is a great place to recharge over a cup of coffee or a smoothie. It is situated in the heart of Punda City in a lively passage. The restaurant serves a unique twist to traditional recipes like the Big Boheme Burger for avoidable prices. At the bar placed in the street you can order tastiest smoothies. Test out the fresh-fruit smoothies, made with real fruit.
---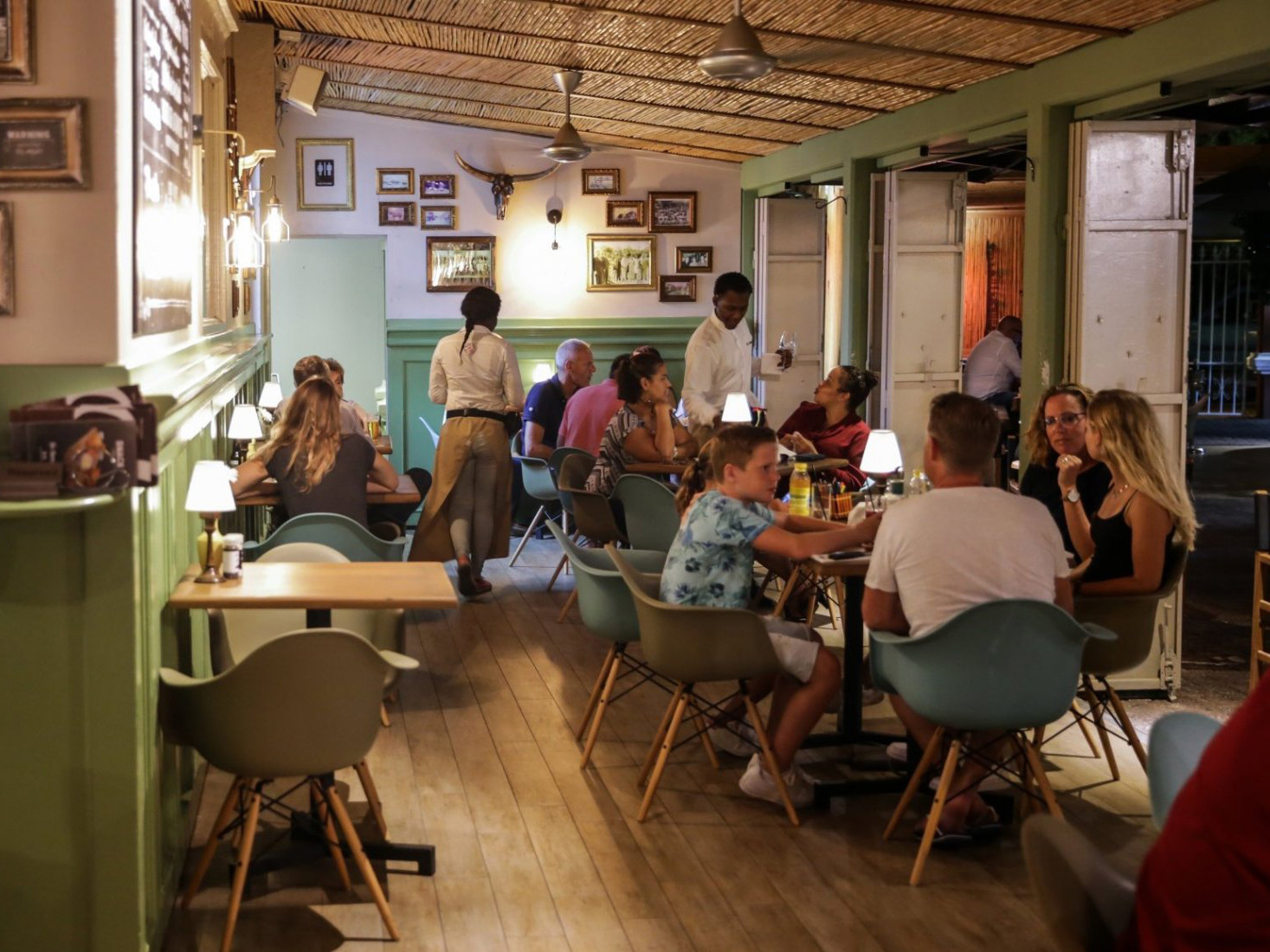 De Heeren
International cuisine
Zuikertuintjeweg z/n, Mahaai
736 0491
De Heeren is a popular restaurant in Curacao that is known for its excellent food, friendly service, and lively atmosphere. The menu features a wide variety of dishes, including Dutch, French, and international cuisine. It is situated in the upscale living area Mahaai in a medium size mall. The styling is that of a a traditional Dutch pub with lots of wood but with a caribbean twist. You can sit outside in the partly airconditioned part or inside where there's air condition. On Friday nights the bar comes alive with a live band performing caribbean music.
---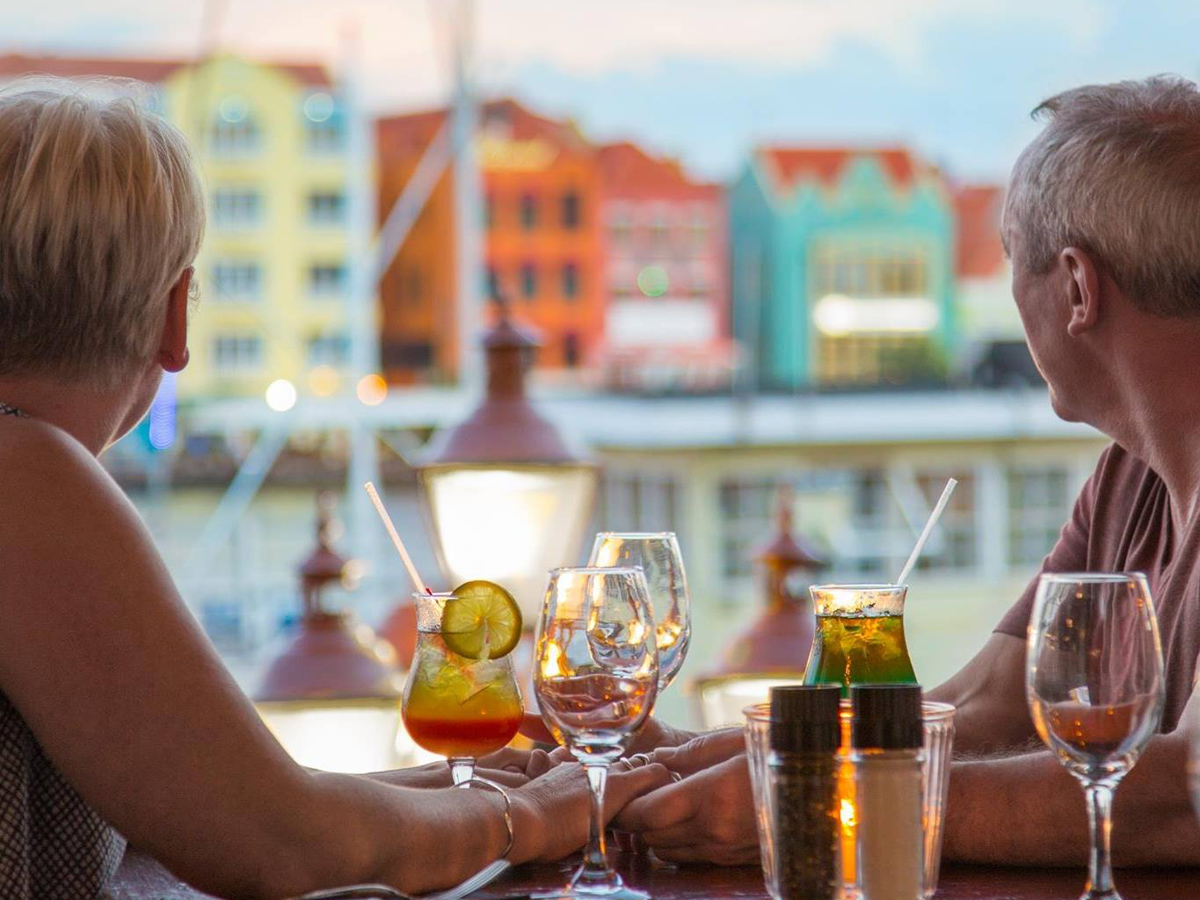 De Gouverneur
International cuisine
De Rouvilleweg, Otrabanda
462 5999
De Gouverneur is a world-renowned restaurant at the harbor in Otrabanda that is known for its excellent food and great service. The atmosphere at De Gouverneur is romantic and sophisticated. There are tree main seating area's, the garden, inside the colonial villa and on the veranda. On the side of the building there's also a tropical bar that serves cocktails. What makes this place spacial is its location in a charming historic building, and the dining room has floor-to-ceiling windows that offer stunning views of the harbor.
---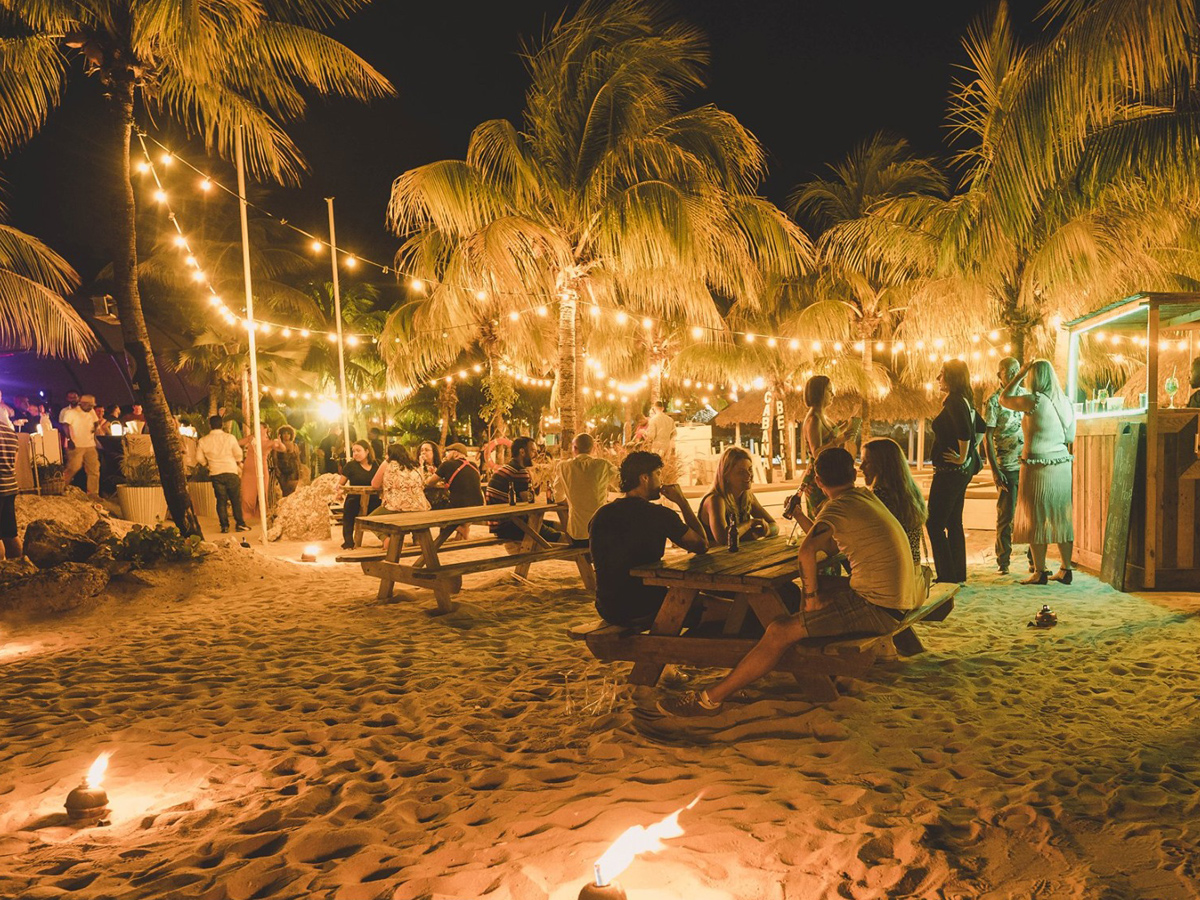 Cabana Beach
International cuisine
Seaquarium Beach
465 1589
Cabana Restaurant and Bar is located at Sea Aquarium Beach, which is a beautiful white-sand long beach with clear turquoise waters. This beachfront is the most visited and well liked location for visitors. The menu at Cabana Restaurant features a variety of Caribbean dishes, as well as some international favorites. The atmosphere at Cabana Restaurant is casual and relaxed. The restaurant is open-air and shaded, so you can enjoy the fresh sea air while you dine. The spacious terrace has 2 lange bars which also makes it a great place to go for a night out. Especially on Wednesdays this establishment comes alive as lot of young people come to party.
---
---
---
---
---
---
---
---
---
---