Curacao's exclusive restaurants listed
Are you ready to embark on a 5 star culinary journey? Curacao, with its turquoise waters, stunning beaches, and vibrant culture, offers more than just picturesque views. This Island is also home to some exclusive restaurants. Join us as we explore these gastronomic delights that will excite your taste buds and leave you with cherished memories.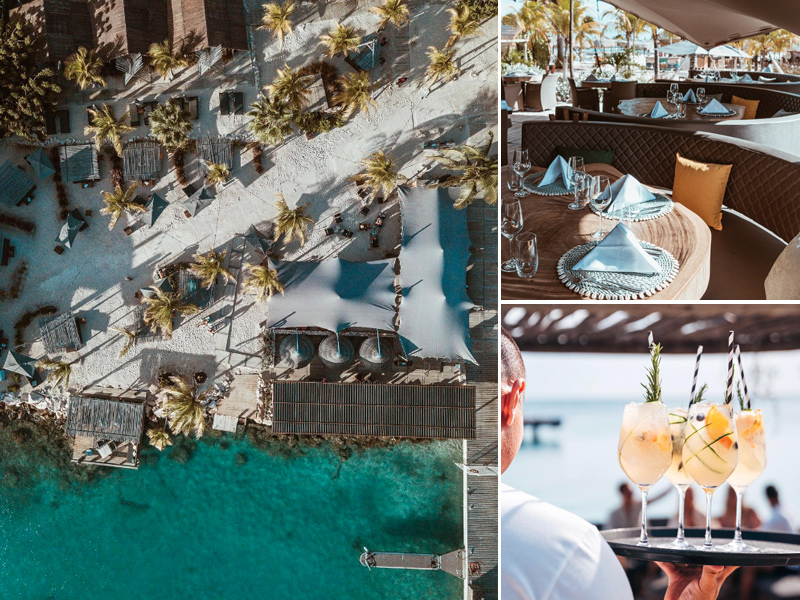 #1.
Baoase
Nestled in a tropical oasis, Baoase offers a fascinating fusion of Asian and Caribbean cuisine. Dishes are masterpieces, carefully prepared to delight the senses and enhance your dining experience. From delicious dragon tail sushi rolls to succulent grilled lobster with Caribbean spices, each dish is a harmonious dance of flavors that will leave you wanting more. Situated in the 5 star Baoase Luxery Resort this restaurant on a small private beachfront stands for a unique experiences.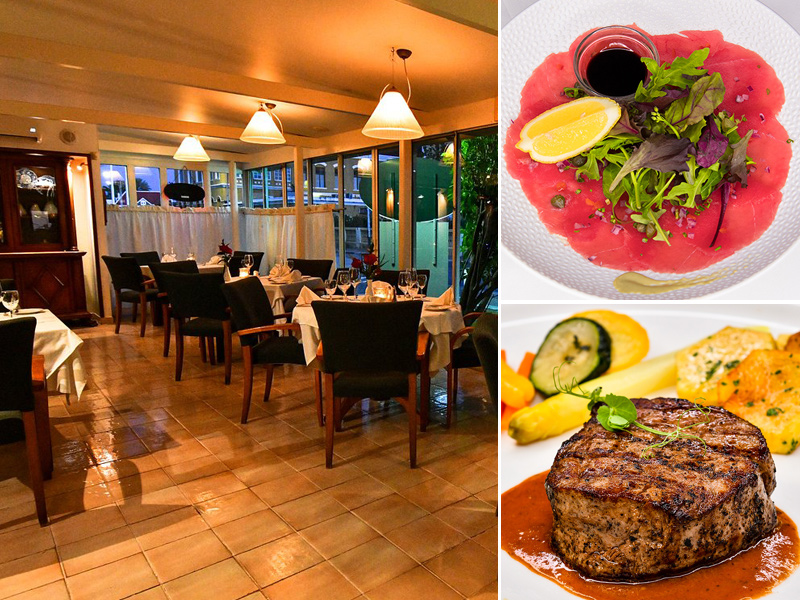 #2.
The Wine Cellar
The Wine Cellar is a popular and unique French restaurant. The perfect place for a delicious lunch or a romantic dinner. Owned by Dutch roast master Nico Cornelisse, the restaurant has been a renowned dining spot in Curacao for over three decades. The Wine Cellar stocks an extensive wine list from all over the world. This restaurant serves delicious tapas and cheeses in an elegant atmosphere. The restaurant is situated in Pietermaai, an upcoming area in development loved by tourists.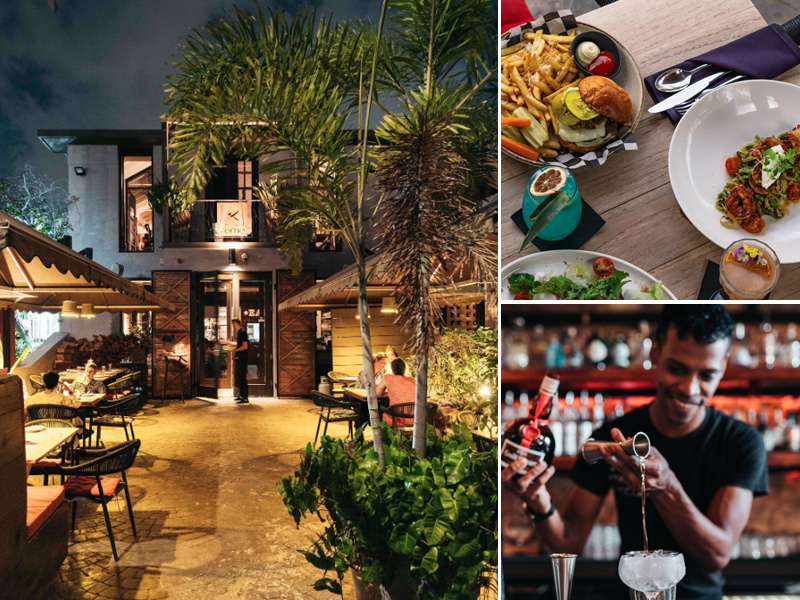 #3.
Kome
Kome Restaurant is a hidden gem in Willemstad, Curacao. It's in the upcoming Pietermaai District in a quiet road. The atmosphere inside is warm, tantalizing and welcoming. The menu features Japanese fusion cuisine, all beautifully presented. The service is very good and the staff are very knowledgeable about the menu. The wood-fired grills, custom smokehouse, in-house bakery and signature beverage program ensure unforgettable flavors and experiences. We recommend this restaurant to anyone looking for a delicious and unique dining experience in Curaçao.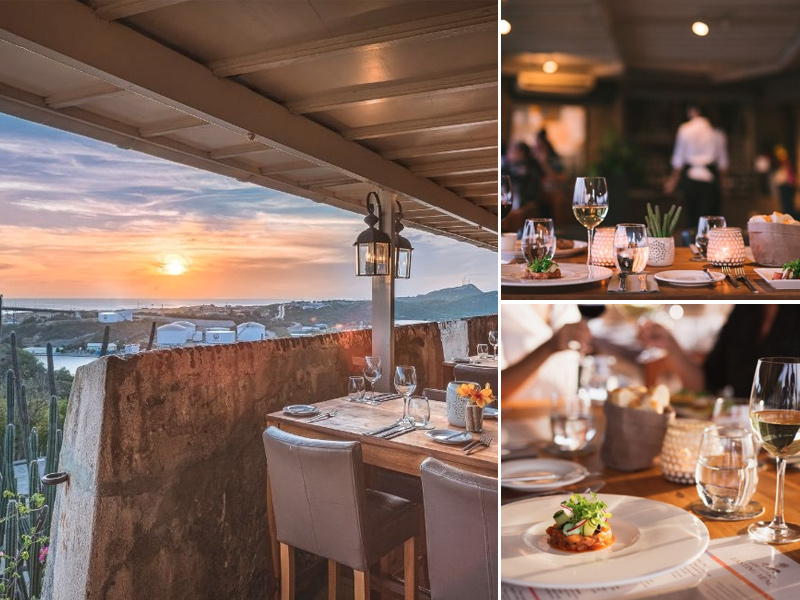 #4.
Fort Nassau
Fort Nassau Restaurant is a unique dining experience in Willemstad, Curacao. The restaurant is housed in an 18th century fort high above the city overlooking Annabay. The views are stunning and so is the food. The menu includes a variety of international dishes the chef refers to as "casual fine dining". To drive to the restaurant you have to climb a steep road uphill to the fort. The entrance, styling and service all contribute to a unique night out under the stars.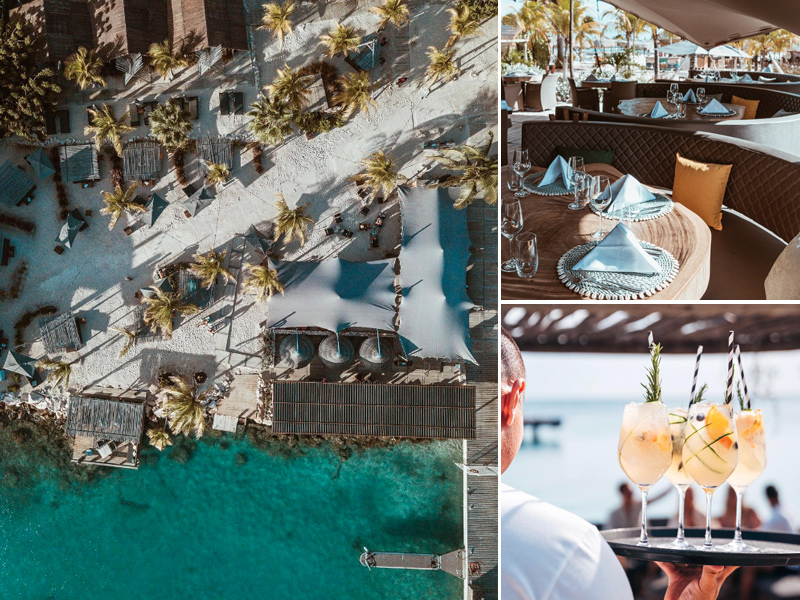 #5.
Mood Beach
Mood Beach is an elegant beach restaurant in Willemstad, Curacao. The restaurant is located on a beautiful stylish area at Sea Aquarium Beach. The menu includes a variety of modern European dishes. Built in a bohemian style, Mood Beach offers an escape from everyday life like never before. With an impressive selection of comfortable beach beds divided into categories such as comfort beach beds, cabanas, and large tent this establishment provides a luxurious and relaxing environment.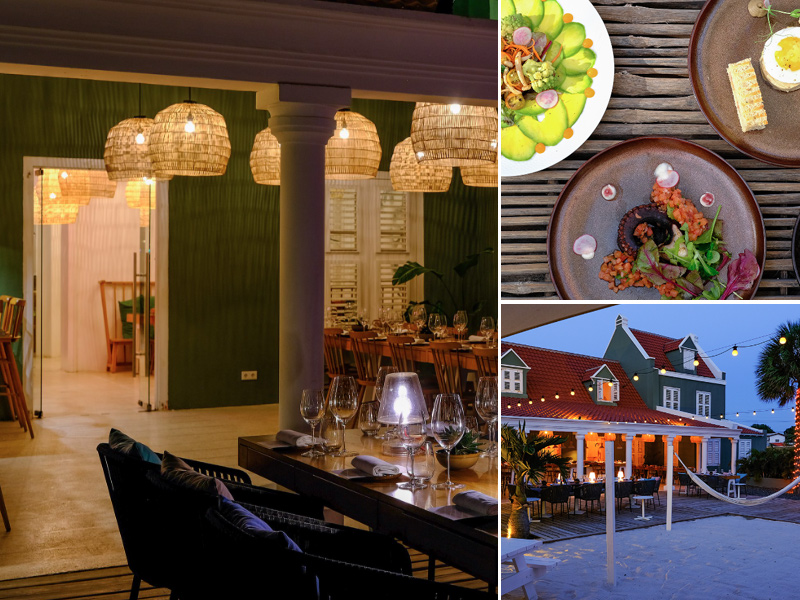 #6.
Nultwintig
Nulwtintig provides you dishes that are prepared to the highest standard. The wines are specially chosen and add elegance to the dishes that you have chosen. It is located in an old colonial impressive building that has been renovated with taste. From their delectable seafood platter, bursting with fresh flavors from the ocean, to the mouthwatering tenderloin steak cooked to perfection, every bite was a delight to the senses. This restaurant can be labeled as a ocean club house where you can relax during the daytime on cozy lounge beds by the pool while enjoying a bottle of bubbles.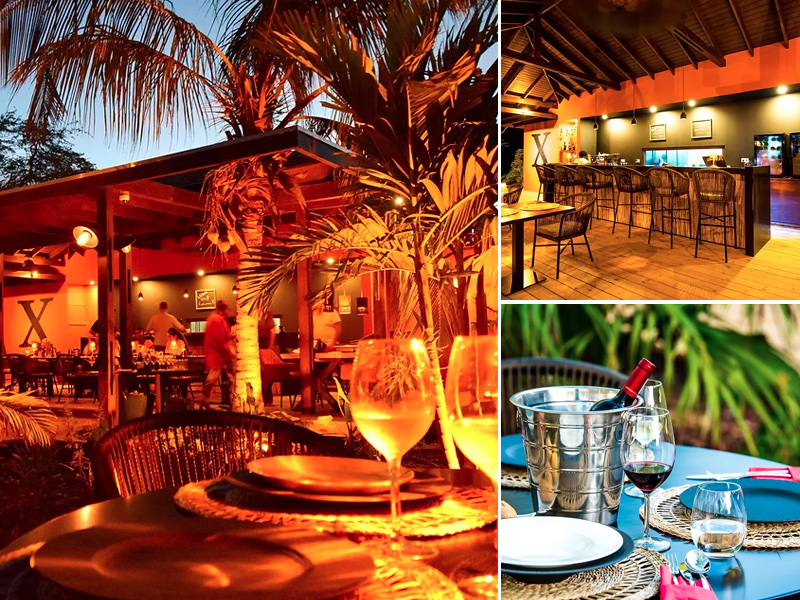 #7.
X Restaurant
In the lush surroundings of Bohémi Resort, on the former plantation of Landhuis Klein Sint Michiel, stands Restaurant X. Situated in a preserved natural private garden this culinary gem was build for those who love exclusive and unique dining experiences. The layout of the restaurant is open so that visitors have the feeling that they are sitting on a cozy veranda. The kitchen is led by Chef Gabriel Fleijsman, an international top chef who has gained experience in the best restaurants in the Netherlands, Spain, Brazil and Thailand and has cooked for stars and world leaders.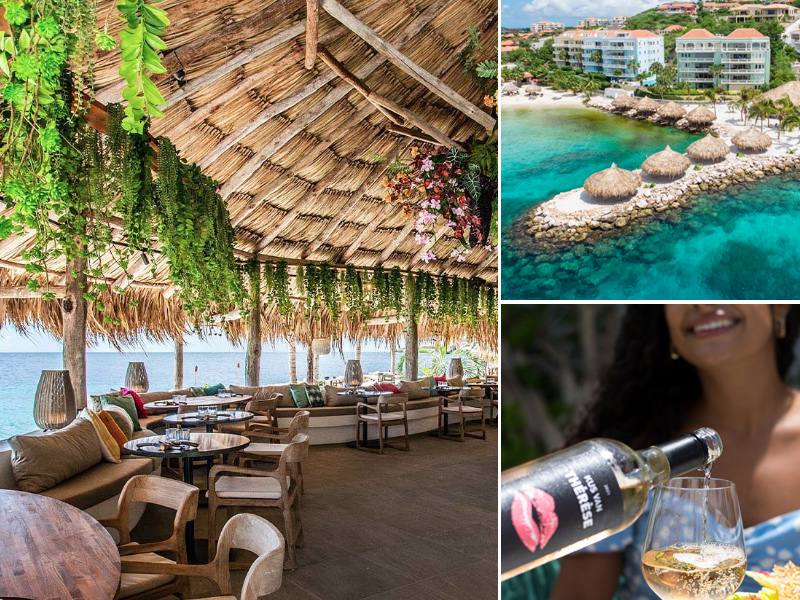 #8.
Bras Boer Curacao
Bras Boer is a concept that is popular in Bonaire. recently the owners also opened a restaurant with the same name and concept in Curacao at The Blue Bay Resort. The restaurant's stylish and rustic ambiance provided a cozy and charming atmosphere, making it an ideal spot for a delightful dining experience. The service wis impeccable, with the staff being warm, attentive, and always ready to offer great recommendations. What sets this restaurant apart is its unique modern beach style atmosphere and location on the rocks of the Blue bay beach.
---
Additional Restaurants worth mentioning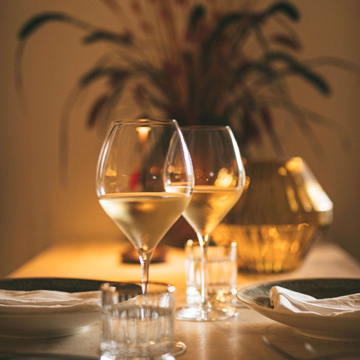 Serafina
Serafina is a popular Italian restaurant in Willemstad, Curaçao. It has a beautiful outdoor courtyard setting and serves up delicious pasta dishes, seafood, and pizzas. The service is excellent and the prices are reasonable.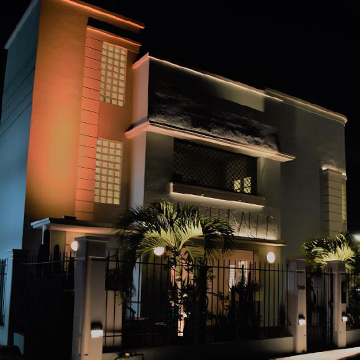 Rosendeals
Rosendeals is a small, family-owned restaurant in Willemstad, Curaçao. It serves up delicious Caribbean cuisine, including curries, stews, and local food specials. It's located in an impressive old restored deco building The styling is well gone.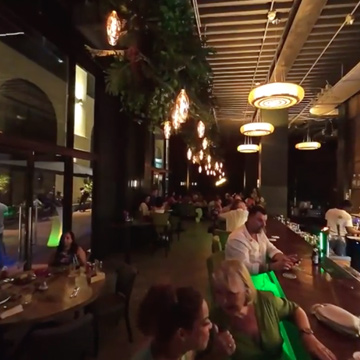 Sweet Sin
Sweet Sin is a bistro that welcomes you from early morning to late night. It's the best place in Punda City Center for breakfast, lunch and dinner, or enjoy a relaxing drink in the stylish modern indoor bar. Enjoy the outdoor terrace or fully air-conditioned restaurant and bar enjoying the tropical ambiance. The restaurant is situated in the Elements Hotel on straat level. Tip: after your dinner wonder to the top level of the hotel for a spectacular view over Willemstad.
These restaurants are more than just places to eat. They are unique experiences that offer a taste of luxury and refinement. Whether you're a food enthusiast, a wine lover, or simply someone who appreciates the finer things in life, exclusive restaurants will surely leave you inspired, and craving for more. So, on your next visit to Curacao, don't forget to treat yourself to a dining adventure like no other. Bon appétit!