Things to do for Kids in Curacao
Whether you're a local family seeking new thrills or tourists looking to make the most of your vacation, there's something exciting for every little explorer. From wildlife encounters to exhilarating activities, here are the top 10 things to do for kids in Curacao: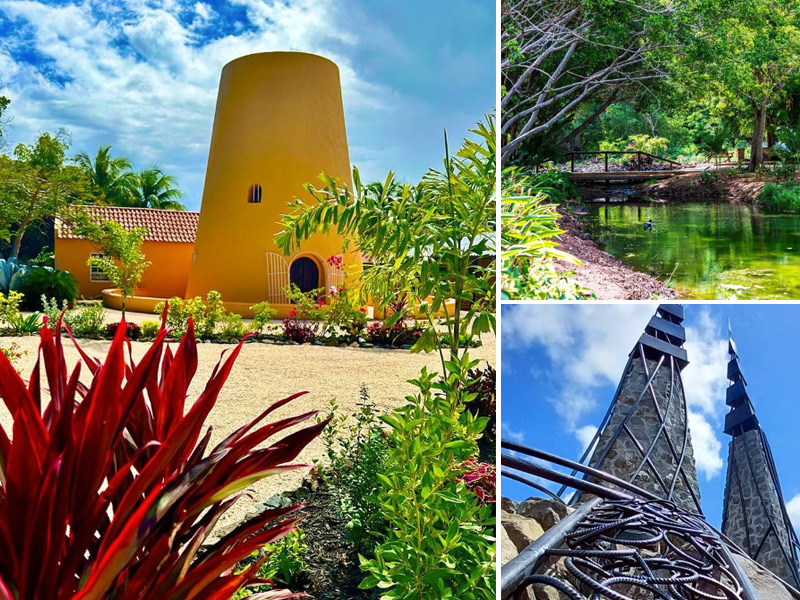 #1.
Hofi Mango: Spacious garden on the west side
Hofi Mango Park is a great place to visit with kids, especially for nature-lovers. There are centuries-old mango trees, a beautiful sugar mill, and various animals to see. You can also climb to the top of the hill for a great view the hills on the west side of the island. Visitors can at times also spot wild deer and pigs in the park. This extensive garden is a great place to spend a day exploring nature and learning about Curaçao's history. So come on down and see for yourself!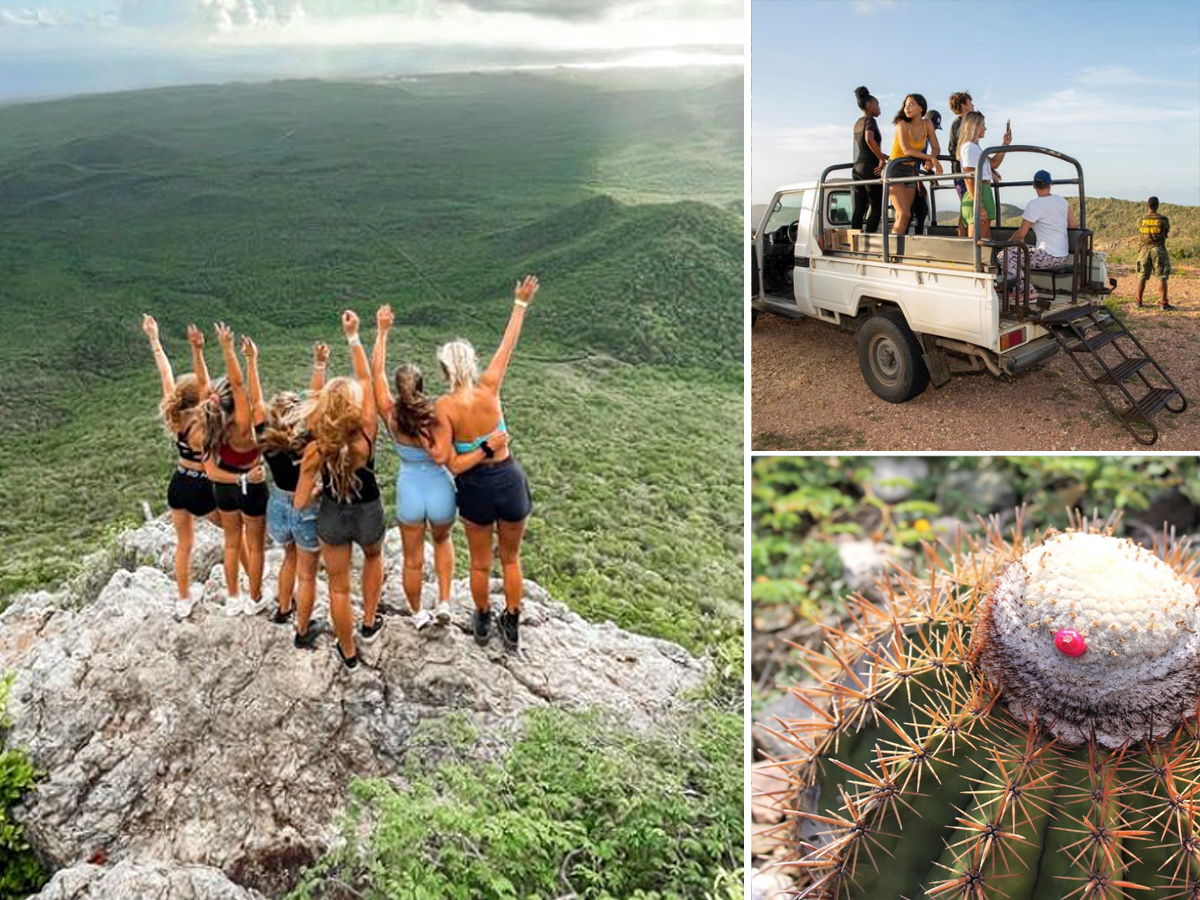 #2.
Christoffel Park: Hiking & Climbing in Nature
For little adventurers who love the great outdoors, Christoffel Park is a must-visit. Embark on a family-friendly hike up Mount Christoffel, the highest point on the island, where breathtaking views and the chance to spot local wildlife await. A bonding experience amidst the beauty of nature is an experience your kids will cherish forever. Tip: You can also visit the rough north shore and witness great waves smashing into the rocky coastline with force.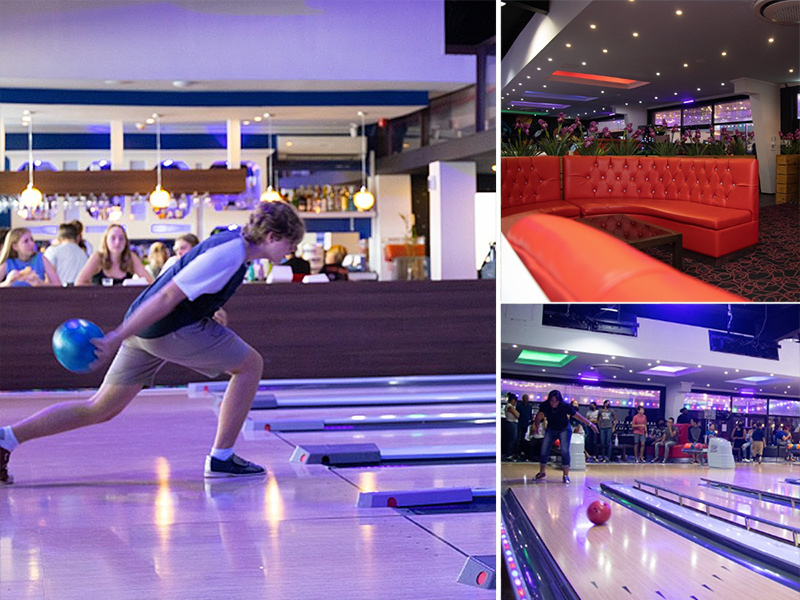 #3.
Strike Bowling: Family-Friendly Competition
Strike! Head over to Strike Bowling for some friendly competition and laughter. The state-of-the-art bowling lanes, accompanied by delicious snacks and refreshing drinks, guarantee a fantastic time for the entire family. The interior of this modern bowling area is stimulating and exiting!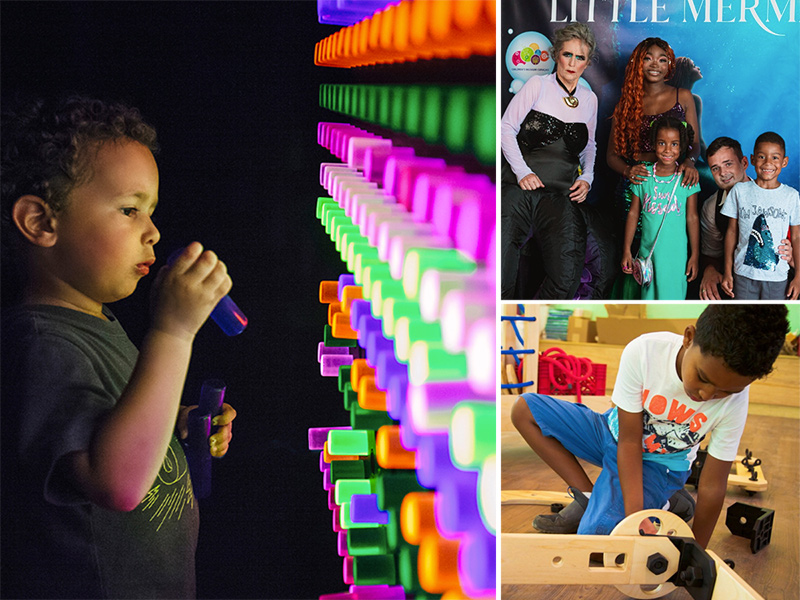 #4.
Children's Museum: Interactive Learning
Learning becomes a joyous adventure at the Children's Museum in Curacao. With interactive exhibits and hands-on activities, kids can immerse themselves in the island's culture, history, and natural wonders. Prepare for an educational journey filled with smiles and wonder.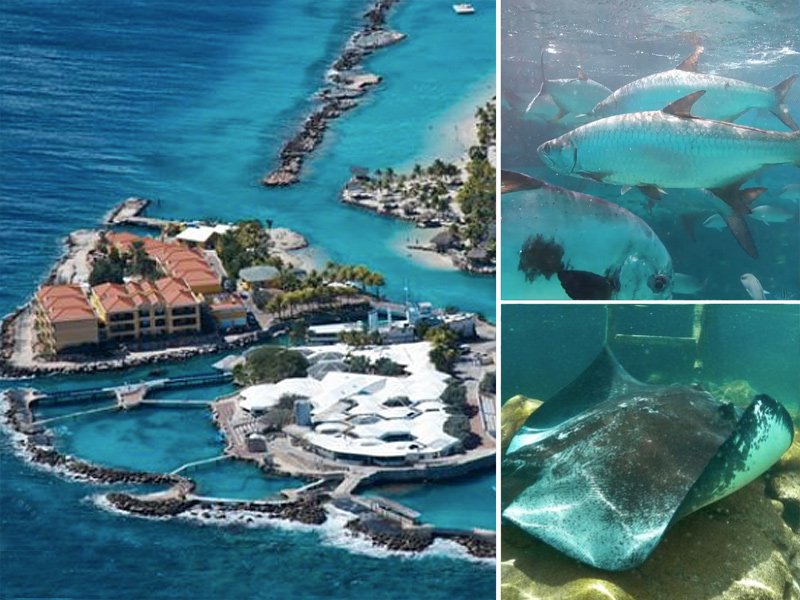 #5.
Curacao Sea Aquarium: Marine Marvels
Dive into an underwater wonderland at the Curacao Sea Aquarium! Watch your kids' eyes light up as they come face-to-face with colorful fish, sharks, and dolphins. The interactive shows and animal encounters will create lasting memories of excitement. Tip: take a look at the great groupers from inside the submergible on the left side of the dok.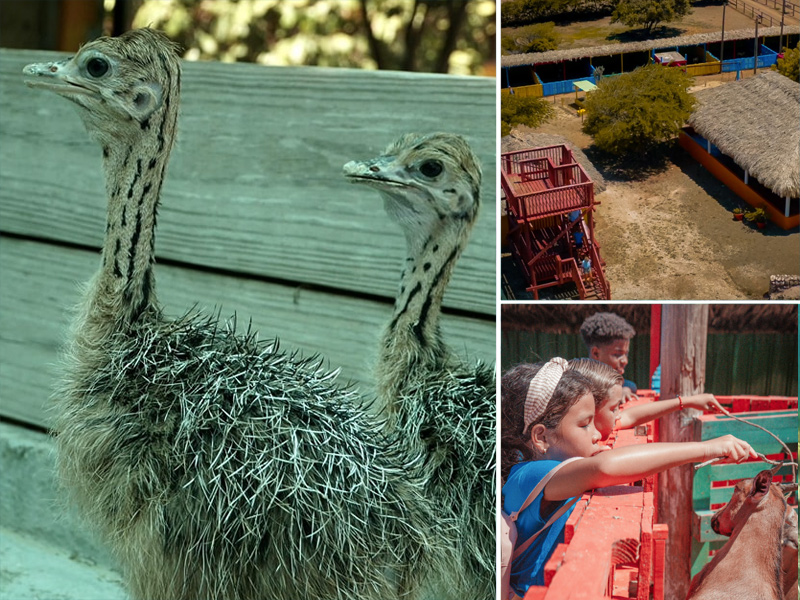 #6.
Ostrich Farm: An African Safari Experience
Watch the ostriches at the Ostrich Farm up close. This exciting African Safari Experience is one of its kind. Kids can feed these giant birds, learn about their habits, and even take an adventurous ride on an ostrich-drawn cart. It's an extraordinary encounter with the animal kingdom. On the farm you can also visit the restaurant, shop and crocodile pit.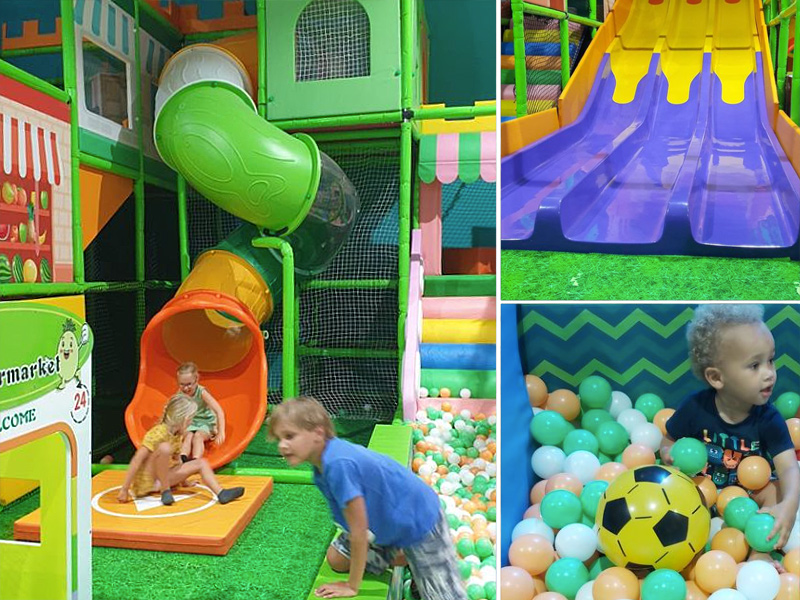 #7.
Kids Park Sambil: Non-Stop Fun
Kids Park Sambil is a paradise for playful youngsters. From bouncing castles to safe exiting rides, this indoor amusement park promises endless entertainment, rain or shine. It's an indoor park with 600 square meters of fully air conditioned space. Great for a day out with the family in the Mall. Eat at the food court, play at the par and see a movie together.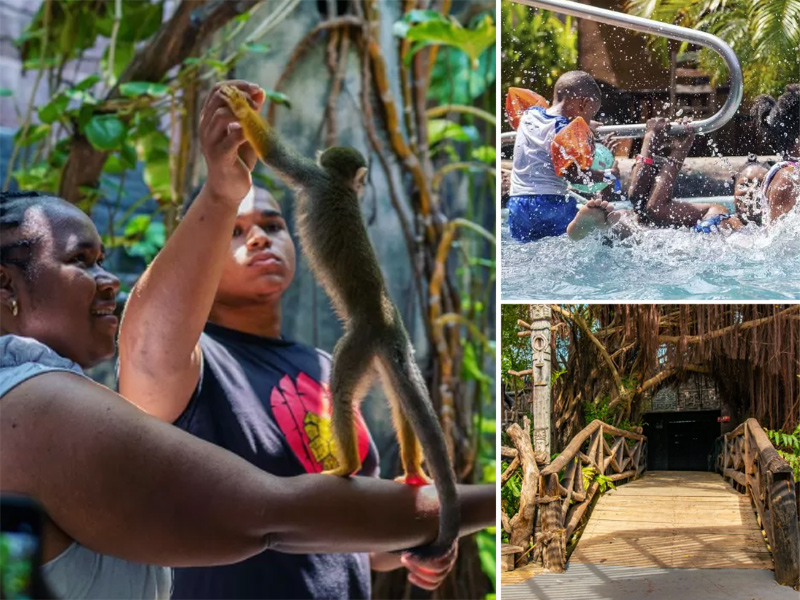 #8.
Amazonia: Tropical Paradise Adventure
Step into the lush greenery of Amazonia, a natural playground where kids can explore rope bridges, zip lines, and treehouses. This eco-adventure park will ignite their imagination and sense of wonder. We recommend The Jungle Tour,
a fun and mysterious adventure through the Jungle of Amazonia. The temple you'll pass live snakes, spiders, reptiles, birds and little monkeys. Including Luna, the dancing talking cockatoo!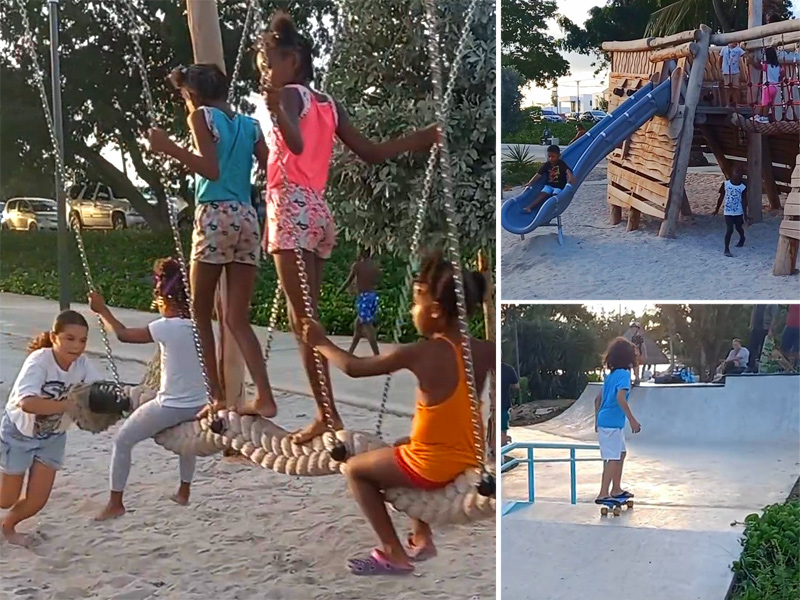 #9.
Marie Pompoen Park: Beachside Play Ground
Who doesn't love a day at the park? Marie Pompoen Park offers sun, sand, and sea along with kid-friendly facilities. Your kids will enjoy climbing frames, slides and and enjoy quality family time by the waves. For those who like skateboarding, slide over the concrete modern hills and dropdown in the Skatepark. After wild fun on in the play area your kids ca relax with a picnic under a palapa by the sea.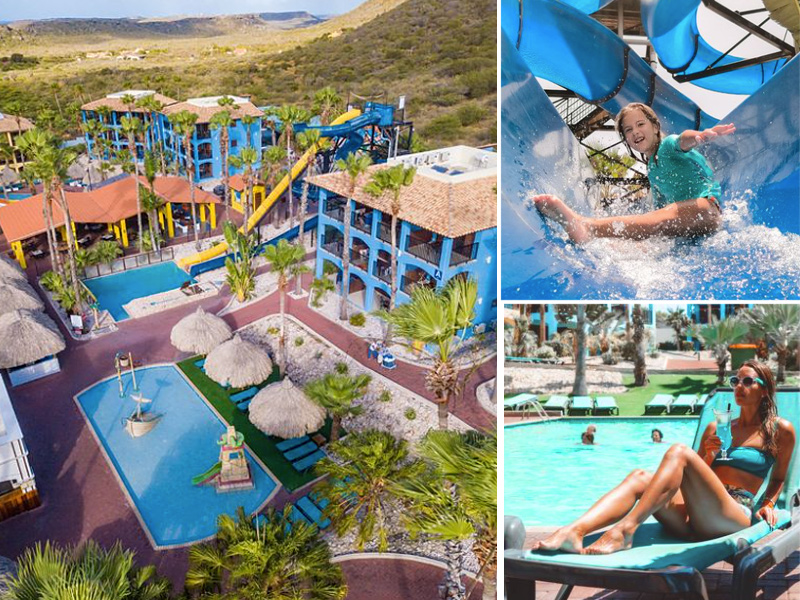 #10.
Kunuku Aqua Resort: Splashtastic Fun
Beat the heat at Kunuku Aqua Resort, a water wonderland with thrilling slides, splash zones, and lazy rivers. Your kids will be over the moon with this aquatic escapade. Your young-ones will enjoy the four swimming pools, waterslides, including the 126-meter Funslide and the lightning-fast Speedslide. There's a paddle pool for young children. parents can unwind under one of the palapas or at the restaurant while enjoying a snack or a beverage.
---
Additional adventures worth mentioning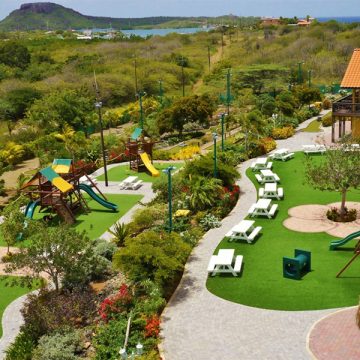 Miniature Golf at Brakkeput Mei Mei
Putt your way to victory at the Miniature Golf course in Brakkeput Mei Mei. A fun-filled day or night of family competition awaits as you navigate through creative obstacles while enjoying the scenic surroundings.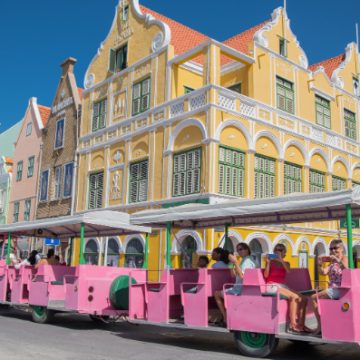 Explore Willemstad by Trolley Train
Take a ride on the Trolley Train through the charming streets of Punda, the heart of Willemstad, to discover the city's history and vibrant culture. The ride along beautiful historic colonial villa's in the hart of Willemstad is an adventurous and interesting tour for the young and old.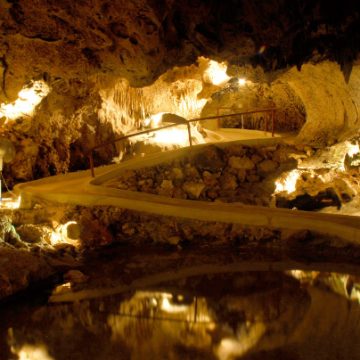 Discovering Hidden Wonders: Hato Caves
Explore the mysterious Hato Caves, where fascinating stalactites and stalagmites create a magical underground world. Your kids will feel like real explorers as they venture into the depths of the earth. This safe and well maintained cave is rated as one of the Caribbean most unique natural caves!
Curacao is a treasure trove of thrilling experiences for kids, and these top 10 activities are just the beginning of the endless fun that awaits your family. So, pack your sunscreen, put on your adventure hats, and get ready for an unforgettable journey filled with laughter, learning, and cherished memories! Happy exploring!