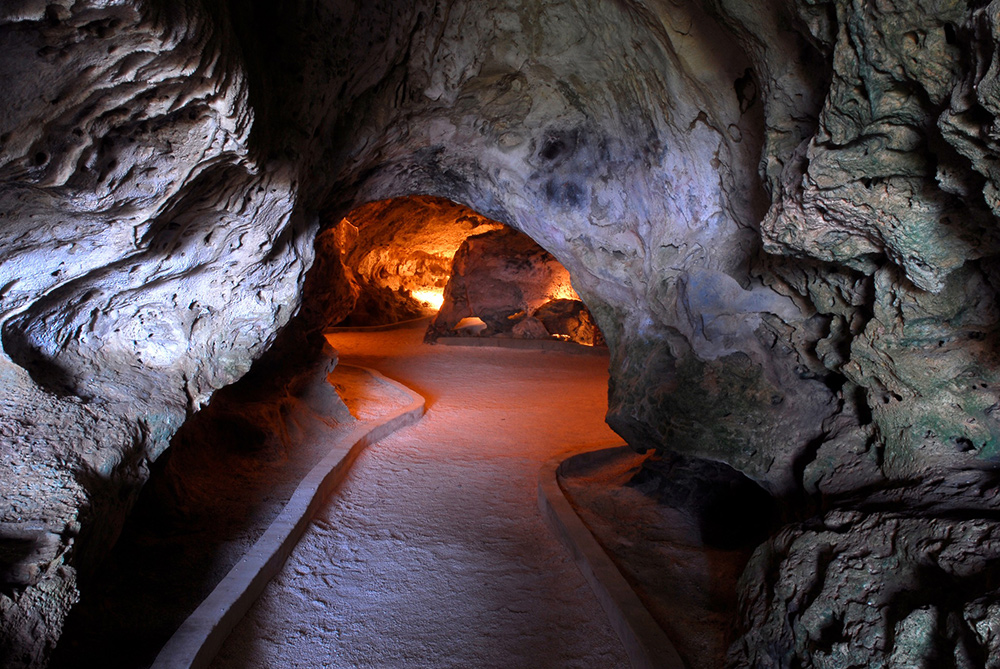 Exploring the Caves of Hato Caves: A Must-Visit Destination for Tourists
Curaçao is well known for its beutiful beaches and lively culture. Did you know that our island has many limestone caves at its shoreline? Hato Caves, a well-kept secret on the island's northern coast, captivates tourists' hearts and minds. Hato Caves, located just one mile from the airport, is a remarkable natural wonder that delivers a memorable experience. Its one of the must-see attractions on Curacao for sure.
The caves were formed over millions of years during different colder climates. The sea cut trough the limestone for over a million of years creating large caves. These amazing cave formations display the breathtaking beauty of nature with their spectacular stalactites, stalagmites, and intricate rock formations. Rainwater slowly dissolved the limestone walls further, deepening the caverns and creating structures that have changed through time.
Plan a guided tour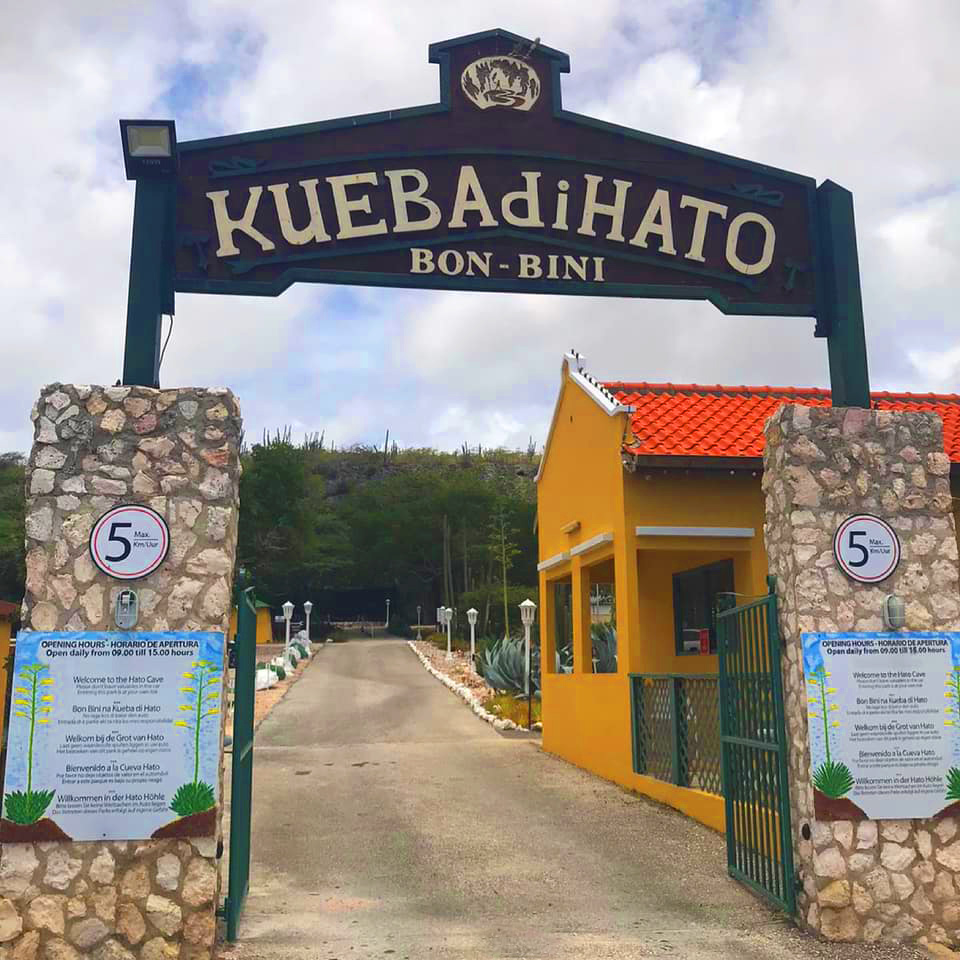 You can book a guided tour at Hato Caves that brings you deep inside this geological wonder. The trip, led by educated and enthusiastic interpreters, provides a great opportunity to learn about the geology, history, and fascinating tales associated with the caverns. You will be taken to a different world full of magic and mystery as you explore the lighted well constructed pathways and stairs.
The Hato Caves have played a crucial role in Curaçao's past. These caves were used as a shelter by Native Americans from the coast of Venezuela before the time Europe discovered Curacao. These Arawak Tribe Indians already visited and inhabited Curacao thousands of years ago. At the site you can see paintings of these natives. The caves also served as a haven for runaway slaves, giving them a place to hide from masters during times of slavery. These stories are memorialized on the cave walls, bringing visitors back in contact with the island's past.
Enjoy the local Flora & Fauna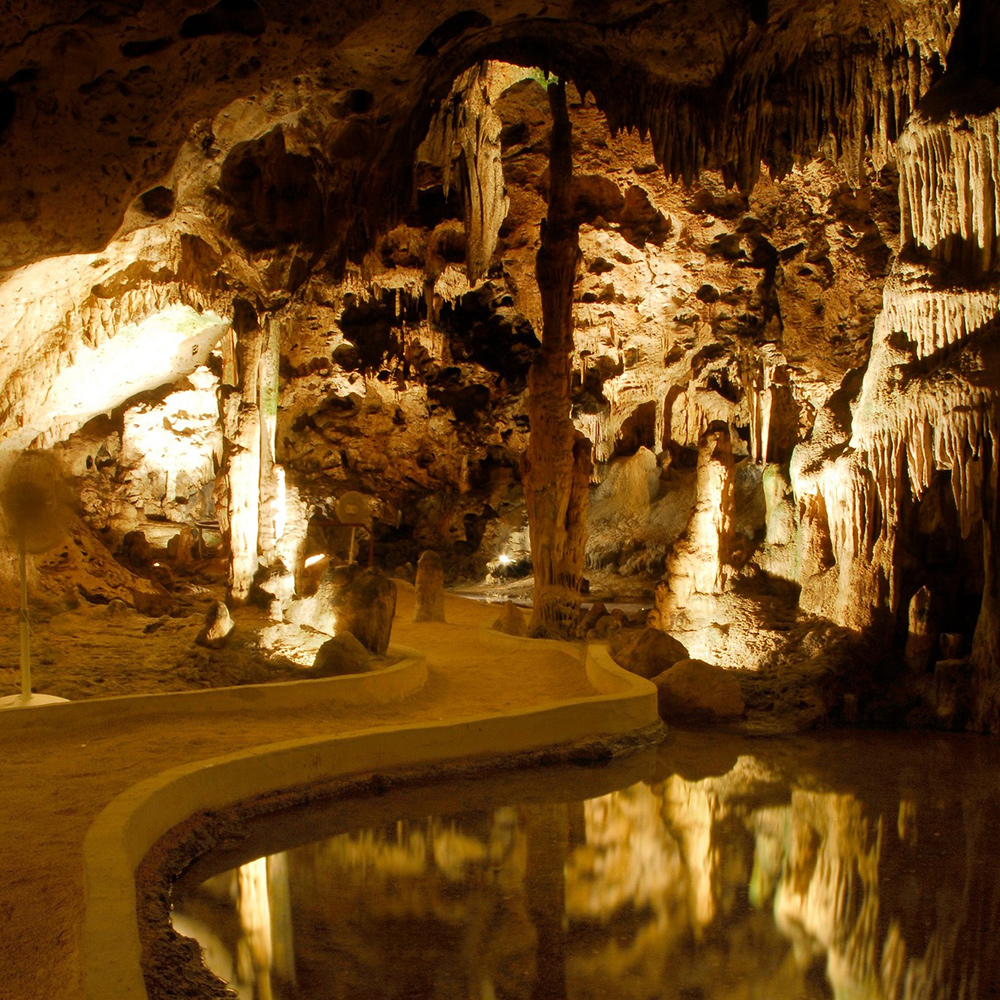 Hato Caves are significant historically, but they are also a sanctuary for many different kinds of bats. Great chance you will see these wonderful creatures hanging from the ceilings as you explore the caves. These bats contribute to the delicate balance of nature inside the cave's boundaries and are crucial to maintaining the subterranean ecology. They are exceptional in navigating in flight trough the narrow funnels.
In addition to the caves themselves, the surroundings are a delight for lovers of the outdoors aswell. The entrance is decorated with lush flora and exotic plants, creating a tropical oasis that serves as the backdrop for your expedition. As you explore the pathways leading to and from the caverns, keep an eye out for colorful birds, reptiles, and other local species. It's a chance to get close to the island's wildlife and enjoy Curaçao's natural beauty firsthand. At the location your find a snackbar with refreshments and a seating area.
Some tips before you go
It's advised to pack accordingly if you want your vacation to Hato Caves to be unforgettable. Bring a light jacket or sweater and wear comfortable shoes that are good for walking on uneven terrain because the caves may be cooler than the outside air temperature. Also bring a camera with you so you may record the amazing vistas you see along the journey. Also take into account that at times it can be quite crowded at the entrance. We advise to contact the Hato Caves staff before and coordinate your visit with them.
A trip to the Hato Caves is a must during your time in Curaçao, regardless of whether you're a fan of nature, history, or are just looking for an unforgettable experience. The caves are a popular attraction because of their amazing geological features, historical significance, and chance to commune with nature. Therefore, be sure to include Hato Caves in your schedule and set off on a journey that will inspire awe in the natural wonders that lie beneath the surface of this lovely island.