Curacao Island is well connected to the world. More flights from cities and nearby Islands are scheduled every few month. Also checkout the packages certain resorts provide including all inclusive services. Your travel, accommodation, food and drinks are all payed for in these packages.
Travelers from all over the world increasingly seek out Curaçao for a visit as tourists. This Caribbean island is famed for its colorful culture, gorgeous beaches, and rich history. It has never been simpler to go to this tropical paradise thanks to the variety of airlines that provide frequent flights to and from the island.
We have listed of airlines that fly directly to Curaçao below:
KLM Royal Dutch Airlines
American Airlines
Air Canada
Copa Airlines
JetBlue Airways
TUI Airlines Netherlands
Avianca
InselAir
Surinam Airways
Divi Divi Air
Aruba Airlines
Wingo
Please note that airline schedules and routes are subject to change, so it's always a good idea to check with the airline or a travel agent for the most up-to-date information before planning your trip.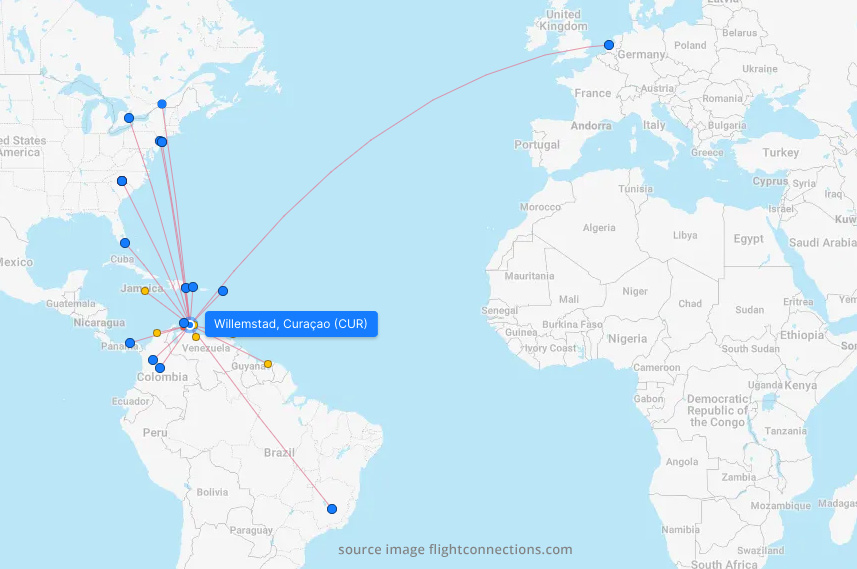 Several major airlines fly to Curaçao, providing quick connections to numerous destinations around the Americas and Europe. KLM Royal Dutch Airlines is one of them, and it regularly offers flights to Curaçao from its hub in Amsterdam, the Netherlands. Travelers can experience a seamless journey with KLM from a variety of places across the world, such as Paris, London, and many others, with a simple transfer in Amsterdam. The airline's cutting-edge fleet and first-rate service make for a relaxing and delightful trip.
American Airlines is a well-known airline that connects Curaçao to the rest of the globe. American Airlines' wide network allows it to provide numerous daily flights to Curaçao from its two main hubs in Miami and Charlotte. This makes it simple for visitors from North America to enjoy the island's tropical splendor. With its dependable service and beautiful cabins, American Airlines guarantees a trouble-free flight, whether you're planning a beach vacation or looking for adventure in Curaçao's national parks.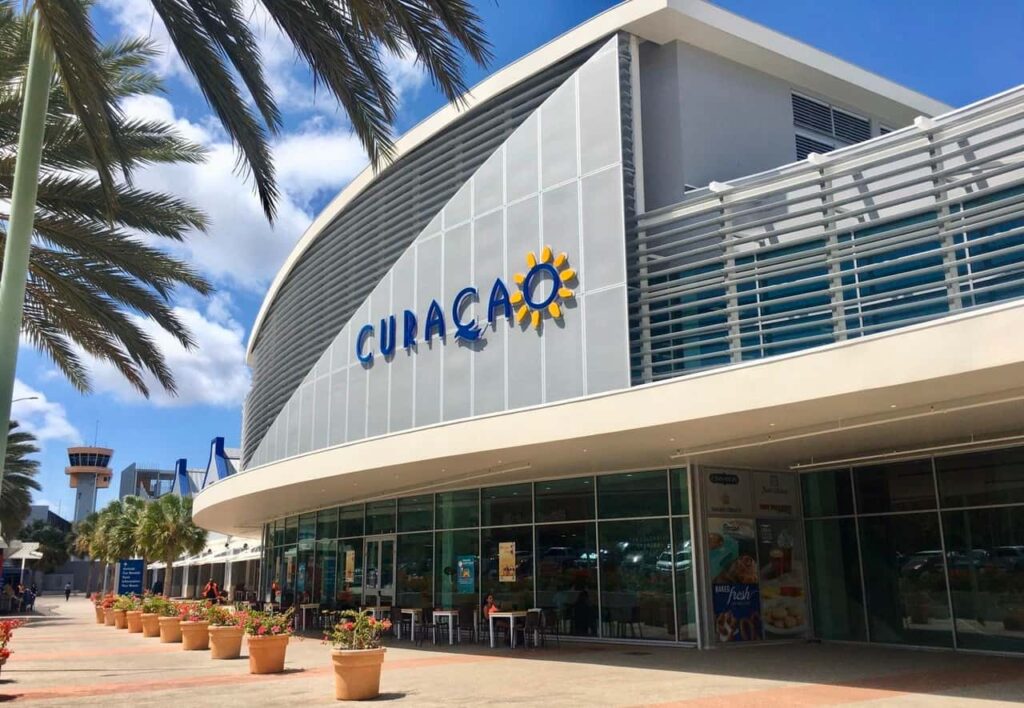 There are numerous other airlines that connect different cities with Curaçao in addition to these prominent ones. JetBlue Airways, which is renowned for its inexpensive rates and superior service, offers flights to Curaçao from New York-JFK, giving visitors from the northeastern United States a cheap choice. A reputable airline based in Panama City, Copa Airlines, offers connections to Curaçao from key towns in South and Central America as well as locations all throughout the Americas.
A smooth and rewarding travel experience is guaranteed by Corendon. This package offers the ideal starting point for an amazing trip to Curaçao, whether you're looking for action, relaxation, or a combination of the two. Pack your bags, embrace your sense of adventure, and allow Corendon to lead you on a voyage to this tropical paradise where you will make priceless memories. Additional benefits like airport transfers, all-inclusive dining options, and numerous excursions or trips are frequently included in Corendon packages. These additions add to the quality of your stay while also making your journey more convenient and affordable. You can concentrate on creating memories and enjoying every second of your Curaçao experience with Corendon handling the details.
Travelers from all over the world may now easily reach Curaçao thanks to the increasing number of airlines that offer flights to this alluring Caribbean location. Curaçao has a wide variety of experiences to suit every traveler's preference, from the picturesque sands of Mambo Beach to the ancient streets of Punda. Curaçao is an accessible paradise waiting to be discovered, whether you're looking for adventure, relaxation, or a combination of both. Pack your luggage, get your ticket, and set out on a memorable vacation to this Caribbean paradise.