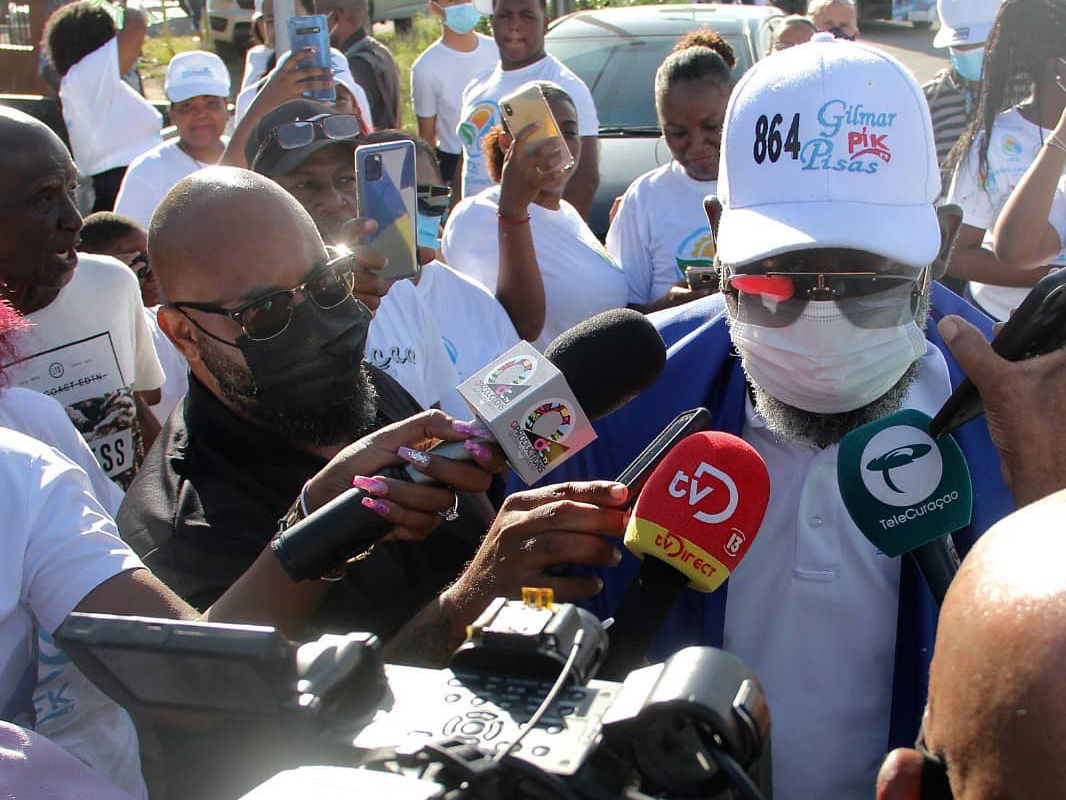 New parliamentary elections were held in Curacao on Friday, March 19, 2021. The results of the elections don't lie, the people of the island want a change. The MFK party won by a landslide. The party that has been in the opposition until now got 9 seats out of 21, equaling a record number of votes (23,559). More than 30 years ago the Nashonal (now PNP) party led by Liberia Peters also won 9 seats.
The MFK party has been headed by Gilmar "Pik" Pisas (49) since 2018. He succeeded Gerrit Schotte as leader after he was convicted of corruption and had to go to prison. De Pisas, a former police officer, was pleased with the result. He wants negotiate for a new cabinet with the PNP that has obtained 3 seats (10,563) to form a new government. At the head of this party is Ruthmilda Larmonie-Cecilia. She has been party leader since 2018 after she broke with party Pueblo Suberano.
Party chairman Pisas received 16,912 personal votes, PNP chairman of Ruthmilda Larmonie-Cecilia received 6,604 personal votes. The formation process has now started.