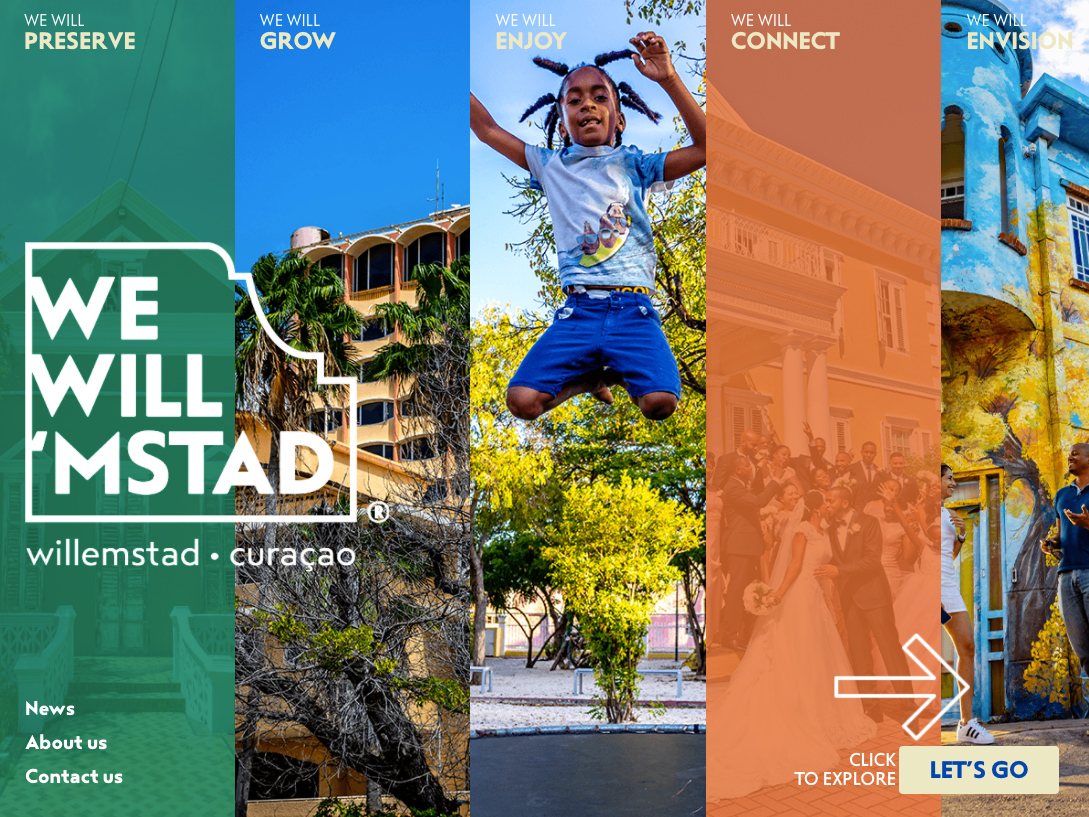 We Will'mstad is a cooperative project, initiated by the Curaçao Heritage Foundation. The idea behind the website is to provide a platform with relevant information on Willemstad for anyone who lives in Willemstad, works in Willemstad or wants to visit Willemstad. This initiative is powered by the Ministry of Education, Science, Culture & Sports of Curacao (OWCS).
The website that's lively designed and colorful is divided into 5 sections: We preserve, we grow, we enjoy, we connect and we invision. The site also provides information about the different neighborhoods surrounding Punda as wel. Otrabanda, Scharloo & Pietermaai are all described in the site. Furthermore you van find information about restaurants, public facilities and Investment opportunities. The news section is updated with events, developments and preservation.
The creators invite visitors to contact them about partnership opportunities or if they simply have questions about Willemstad area.
If you have a website worth mentioning on Curalink.com, don't hesitate to contact us!