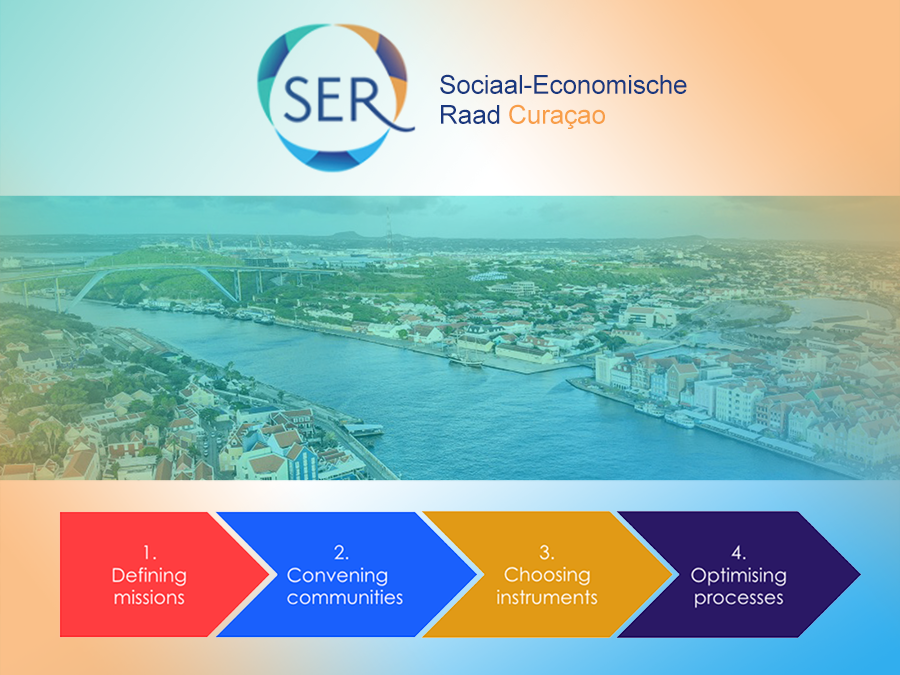 SER is exploring a mission-driven innovation policy. A mission-driven innovation policy can be a addition to the country package that Curacao has signed with the Netherlands in the context of COHO.
The SER exploratory process is aimed at mapping out the need within society for innovative policy within the government. Major societal challenges can thus be better analyzed and tackled. The SER sees challenges in climate change, aging, increasing unemployment, internet crime, sustainable mobility, food supply (including food insecurity and low nutritional value), obesity and burnout.
According to the SER, the Covid Pandemic has brought to light how fragile our current economic system is and that we as a nation quickly become dependent on financial aid. Hence the call for resilience and resilience. There seems to be a global transition to what is called 'broad prosperity', in which productivity, inclusiveness and living environment go hand in hand. According to the SER, a mission-driven innovation policy for Curaçao should mean, among other things, that aspects such as a clean environment, clean growth, responsible innovation can be defined as key factors for a health society. Basic needs such as water, food, housing, energy, health and education are connected and need clear direction for sustainable and resilient growth and development. Read the whole article on the SER website (Dutch) ...