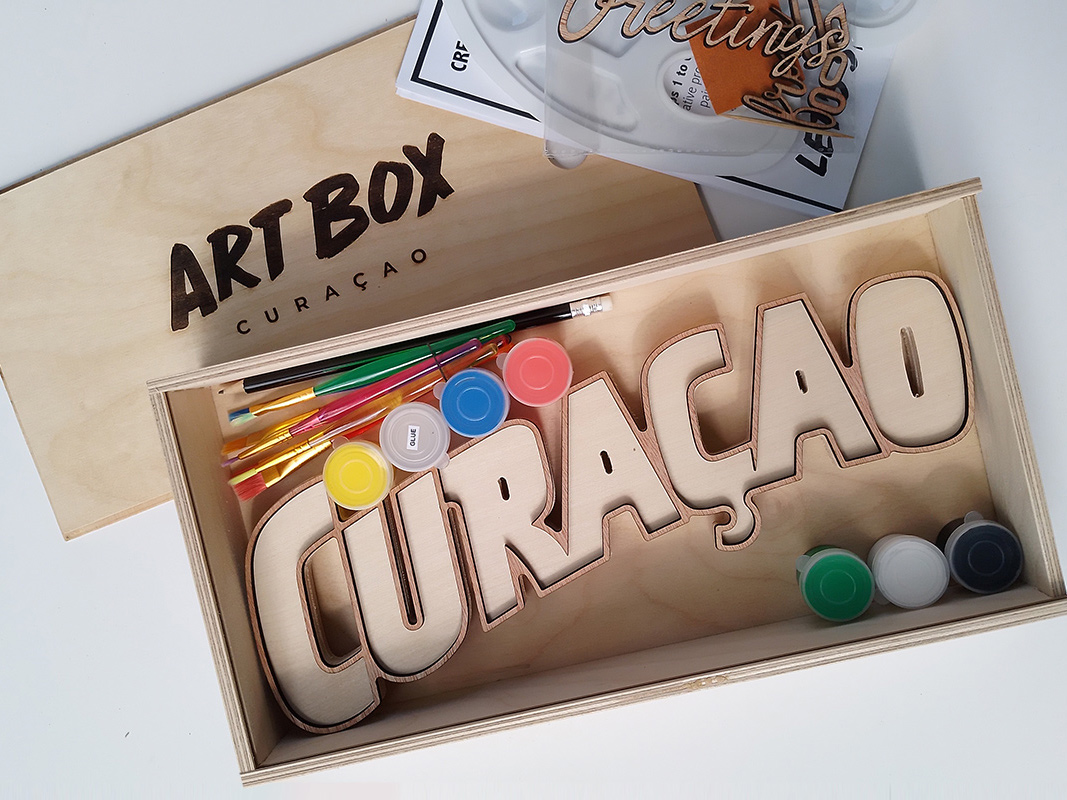 This month something unique was intruduced on Curacao, The Art Box. Behind What's Your Story are Nicole van Beusekom and her brother Sander van Beusekom from Brend Creative Imaging. They have thought out and produced the concept. What's Your Story has devised and implemented more unique concepts on the island, such as several murals created in groups. You can checkout their Instagram page for an overview. The Art Box Curaçao is a D.I.Y. a package in a wooden box with which you can paint your own cut-out Curacao letters.
They came up with this product because many souvenirs available on the island do not radiate originality, but mainly because it fits their mission to "Inspire Creativity". There are actually 3 things that make this locally developed product unique. To begin the souvenir in hip typography. Secondly it's a "creative game". The "creative guide" that has been devised together teaches you a way in which you could approach the creative process of making art, guiding you step by step in creating your unique work of art.
This box is a greate gift for under the Christmas tree. Although the product is not directly aimed at children, it is an educational and interesting activity for this group. The result, your own painted Curacao letters, you can then hang on the wall or place on the table. But there is more behind the box. Other local artists or artists who have a link or love for Curaçao will also be approached to make their unique version. Other creative people can also register as local makers and offer their creation for sale via the platform. Part of the proceeds from all these extra activities always goes to the artist or making and part will benefit the larger goal: more creative community projects! The duo is already buzzy with a new big project, the painting af containers at the soon to open Pasawa eatery at the Caracasbaaiweg.