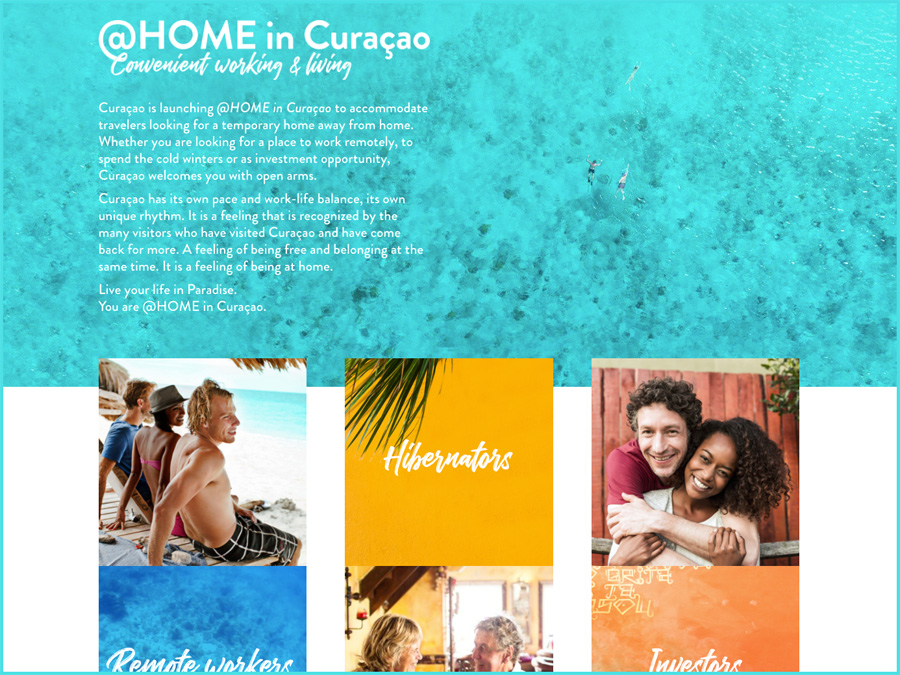 At Home In Curacao: Convenient working and living
The Ministry of Economic Affairs has launched an initiative to attract more people to Curacao for work and life. The campaign behind this focuses on people who are flexible in terms of work environment such as digital nomads. Our island is an attractive option for travelers who want to stay longer on the Island and can do remote work.
Via the website athomeincuracao.com, the government communicates information about a longer stay on the island. The website also discusses regulations regarding a longer stay on the island. especially now during the COVID period, this is an even more attractive option for many. Curalink editors welcome this initiative that has a lot of potential.