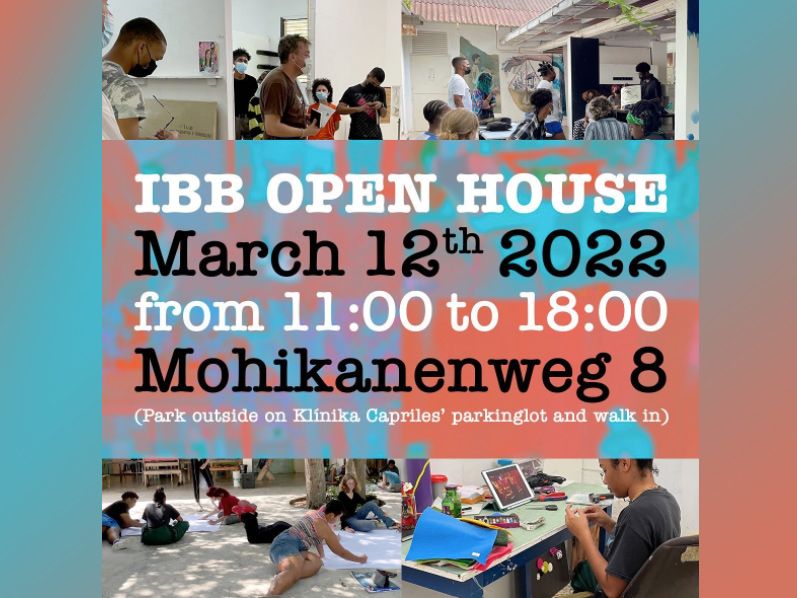 This Saturday, March 12th, Instituto Buena Bista (IBB) organizes an open house. It's a yearly event at their location Mohikanenweg 8. You can interact with the students working in their studios and learn about the art they create. The events is from 11am till 6pm.
Instituto Buena Bista, that was started in 2006, is the center for contemporary art on Curacao providing creative youth with a two year creative and/or artistic preparatory course. The location is also a spot for where international artists can connect with local young artists. The center is initiated and managed by Tirzo Martha and David Bade, tho local artists that want to inspire young artists in art and visual presentations.
Students that inroll in the 2 year education program are prepared for art educations abroad. The IBB offers a range of block seminars that will equip the students with the proper skills and information to attend a college level creative school. Talented students are supported in getting submitted into renown art schools in the Netherlands. So if you want to pursue a career in visual arts be sure to come take a look in Saterday!