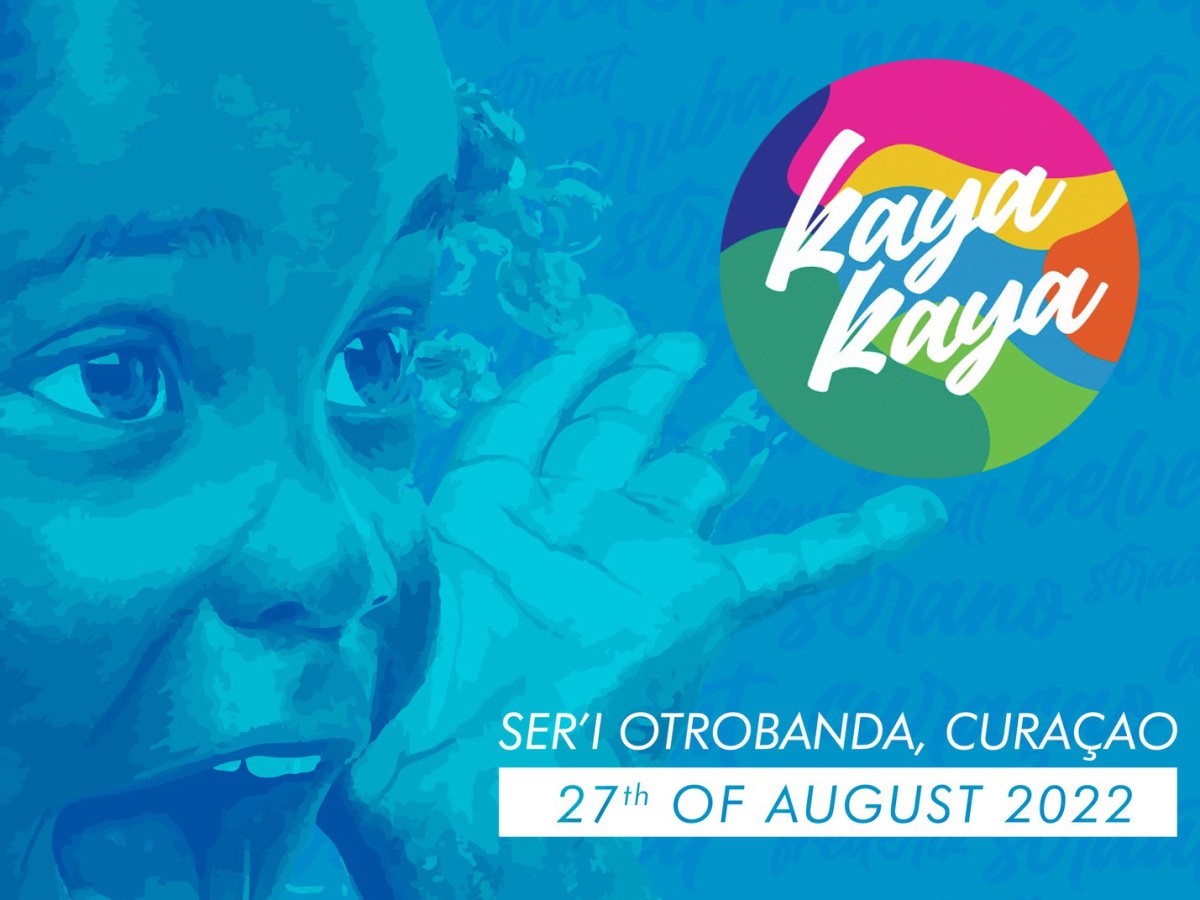 Saturday, August 27 at 4:00pm the 3th edition of the popular Kaya Kaya Street Festival is organized. The past two editions attracted thousand of visitors. This event is organized within the narrow streets of the Ser'i Otrobanda district. The location is constantly shifting to other streets that are then completely renovated for the festival. Several murals are then created especially for the festival by local as well as international artists. The event features bars, food, playgrounds, art on display and life performances.
The artists Nina Valkhoff (@ninapelirroja), Alejandro Paucar (@alejopaucar), Garric Marchena (garrickmarchena), Isabel Berenos (@isabelberenos), Omar Sling (@omarsling), Morgan Parris (@morgaineparris) and Jhomar Loaiza (@jhomarloaiza)
created artpieces ranging from murals to installations for this event. The concept for this festival was created by 3 locals, Kurt Schoop, Raygen Zuiverloon en Clayton Lasten who started in 2017. They wordk together with residents in the area to make lasting changes to parts of the neighorhood. Kaya Kaya is responsible for a hole new experience in the straats of Otrabanda. By cleaning up, reconstructing and creating art this area is now on of the islands hotspots great for walks. New bars, restaurants, art galleries and boutique hotals keep opening in this part of town.
Tickets voor het festival zijn verkrijgbaar via de link www.simpletix.com