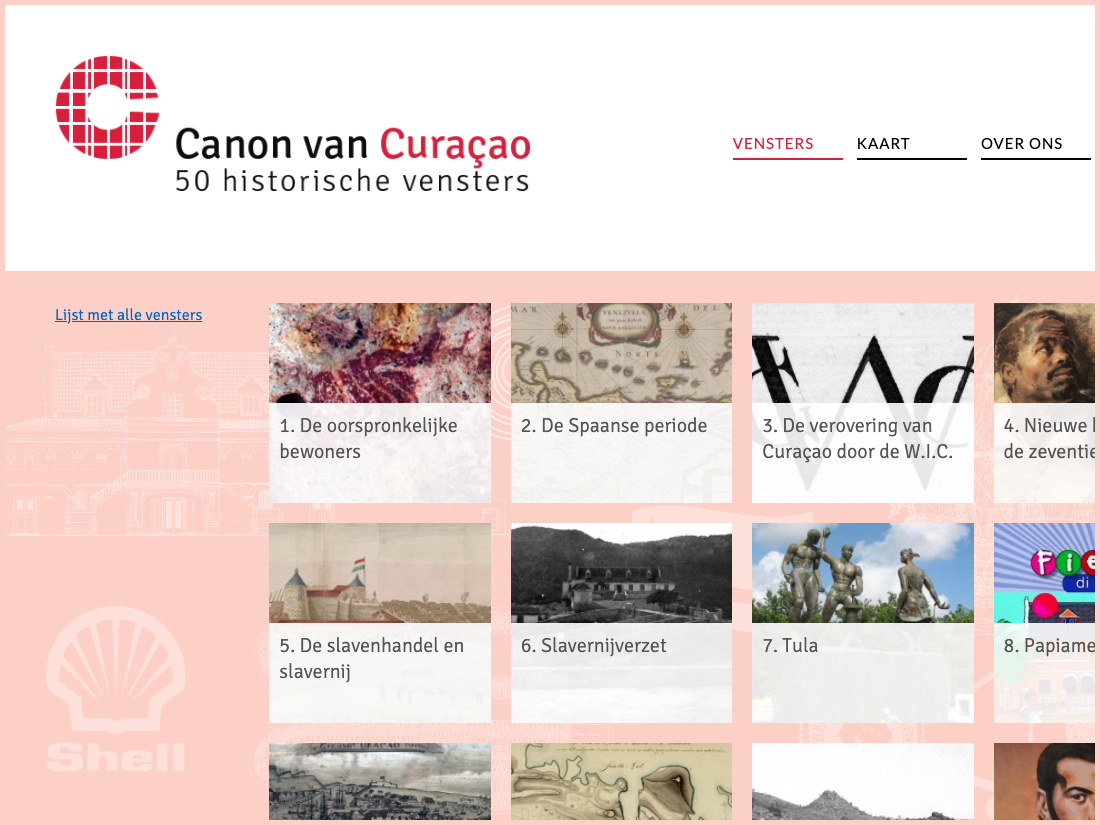 Canon Curacao: History of the Island in perspective
The Prince Bernhard Culture Fund Caribbean has supported the project to enlarge the knowledge about the rich history of the Island Curacao. The General Faculty of the University of Curaçao (UoC) has taken initiative for this project. The National Archives Curaçao together with a lot of experts on this matter have joined the initiative. Together the "canon committee", of which the Fundashon Material pa Skol (FMS) is also a part was formed.
A list of 50 "windows" were created on this website, which together offer a good insight into the history of Curaçao.
It can be used for secondary education as well as for university students. The website is in Dutch but can be translated via the Google Translate option in the Chrome browser. There's a lot of information to be found that's worth browsing trough.